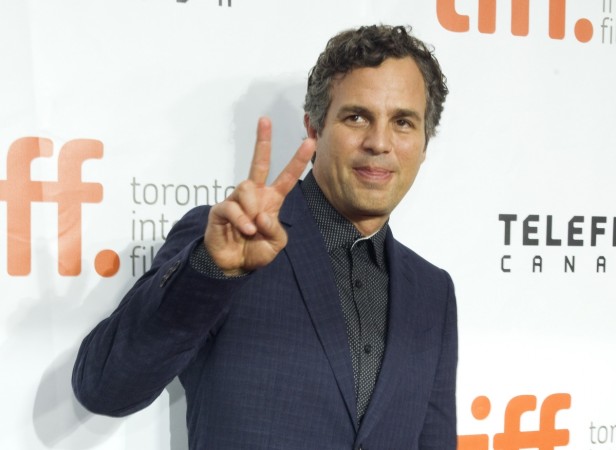 "Avengers: Age of Ultron" is one of the most anticipated films this year. A recent report has revealed alleged details about the film's storyline. It is said that Hulk/Bruce Banner could romance Black Widow in the film.
The speculation about the possible romance between the large green humanoid and Russian spy stems from a fifteen minute "Avengers: Age of Ultron's" footage that was leaked in June last year, according to Movie Pilot. One of the scenes showed Hulk and Black Widow looking affectionately at each other. In an emotional scene, Hulk can be seen extending his hand towards Black Widow.
It has also been reported that Hulk may avoid getting intimate with Black Widow as he has no intention of hurting her. Ruffalo hinted about his relationship with Black Widow in one of his previous interviews. At first he said there is no relationship between Hulk and Black Widow, but later hinted at it. He never revealed the nature of the relationship.
"[To Disney representative] Did you tell them that? Okay, I'll play. I'll play along. Yeah, yeah. There's a really important relationship between ... [Laughs] I was just happy that I was in the movie at all! And any scenes that I got to be with [Johansson] were ... a big bonus," he said in his interview to IGN.
"Avengers: Age of Ultron" will see Avengers coming together to protect the world from the evil deeds of Ultron. The film stars Robert Downey Jr, Chris Hemsworth, Mark Ruffalo, Chris Evans, Scarlett Johansson, Jeremy Renner, Don Cheadle, Aaron Taylor-Johnson, Elizabeth Olsen, Paul Bettany, Cobie Smulders, Stellan Skarsgård, James Spader, and Samuel L Jackson.
It is scheduled to be released on 24 April in the UK and 1 May in the US.