Just when the IT industry had sort of recovered from the fear of how Artificial Intelligence and automation would affect jobs, it looks like there is fresh trouble brewing for the banking sector.
Vikram Pandit, the former CEO of Citigroup Inc. who currently heads investment firm Oregon Group, which he co-founded in 2016, has said that the developing technology could lead to about 30 percent jobs vanishing in the next five years.
In an interview with Bloomberg Television's Haslinda Amin in Singapore, Pandit explained that advanced technology in the banking sector cuts the need for staff, especially in back office roles and processes.
"Everything that happens with artificial intelligence, robotics and natural language -- all of that is going to make processes easier," Pandit said during the conversation. "It's going to change the back office."
He also noted that the banking sector is very competitive and technology could bring in a more decentralized working environment in the next few years. "I see a banking world going from large financial institutions to one that's a little bit more decentralized," added Pandit.
Meanwhile, it is just not him stressing the importance and impact of technology on the banking sector. Citigroup, in a 2016 report, had said that banking jobs could drop by 30 percent between 2015 and 2025 due to automation. The report also said that this would lead to 770,000 jobs in the US being cut.
Bank of America Corp's CEO Tom Montag too had said that the firms now look to cut costs with the help of technology, which will eventually result in people being replaced.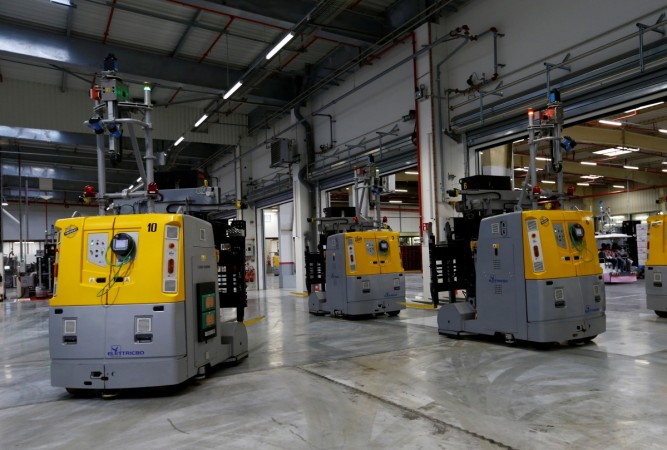 However, JPMorgan Chase & Co. CEO Jamie Dimon, in an interview published on LinkedIn, said that banking firms may look at cutting costs and adapting to new and advanced technology, but the number of workers being hired is not going to decrease. In fact, the sector may hire a higher number of workers to work with these technologies.
The business environment has been evolving and digital services and cloud computing have become the need of the hour. More and more companies are adapting to these advanced technologies these days and the trend has been global.
In India too automation has created quite a scare among the employees of various sectors and the IT industry association Nasscom had said that even though the number of people being hired may not go down, current employees will need to "re-skill" to retain their jobs.
"The need for re-skilling talent is a reality that we have to address. To keep up in a fast-evolving technology environment, the IT industry must reinvent itself by re-skilling its employees in new and upcoming technologies," the Press Trust of India quoted Nasscom chairman Raman Roy as saying.