The 14th edition of Auto Expo 2018, India's biggest auto carnival, is around the corner with preparations truly underway with many brands readying to strut their new models at the auto showcase. But the big show, to be held at New Delhi and Greater Noida, will come tinged with disappointment as some of the leading automakers set to give it a miss.
While Auto Expo regulars like Maruti Suzuki, Tata Motors, Toyota and Renault, Hero MotoCorp will be fully represented, the Volkswagen Group, Harley-Davidson, Royal Enfield and Bajaj continue to show no interest in the event. Worse still, car companies like Nissan, Ford, and Fiat Chrysler, which were part of the last edition, have decided not to drive into the grounds this year.
So what could be the reasons for the automakers to skip a show of immense significance as Auto Expo?
One of the major reasons for the carmakers to stay away from the Auto Expo is the massive investment it entails. While the high cost of taking up a stall and participation without any returns remains a concern, the fact that they do not have new models to showcase could be another reason. Secondly, automakers may still be reeling under the impact of the new pan India goods and services tax (GST) that came into effect last year. The challenges of refreshing their stock and India's focus that seems to be slowly inching towards electric mobility calls for a new thinking.
Also read: 2018 Hyundai Santro spotted during winter testing in Europe; new small hatchback to debut at Auto Expo
A report of ET Auto notes that the proliferation of models' information and images on the web could also have made car companies to shy away from the Auto Show. The companies have not been able to keep secrecy over their upcoming models, a trend that has almost rendered them have nothing new to offer at such expos.
Participants at Auto Expo 2018
Thus stated, the withdrawal of some of the big names will not rob the event its sheen. Maruti Suzuki, Hyundai, Tata Motors, Mahindra, Honda, Renault, Mercedes-Benz, BMW, TVS, Hero, Honda, and Yamaha will continue to participate. South Korean carmaker Kia Motors, SAIC China's MG Motor unit and France's Peugeot will be the new faces.
Participants Skipping Auto Expo 2018
Amongst commercial vehicle manufacturers, Ashok Leyland, VE Commercial Vehicles, Volvo, MAN, Scania, and Daimler may opt out from Auto Expo 2018. So will be companies like Bajaj Auto, Jaguar Land Rover, Volkswagen Group, Harley Davidson, Ford, Ashok Leyland and Nissan.

Also, the brands under VW Group (Volkswagen, Skoda, Audi, Ducati, MAN, Scania, Porsche, and Lamborghini) have pulled out from the event. Fiat, Jeep is among major automakers that were part of the event in 2016 but will not be docking at the event this time.
Auto Expo 2018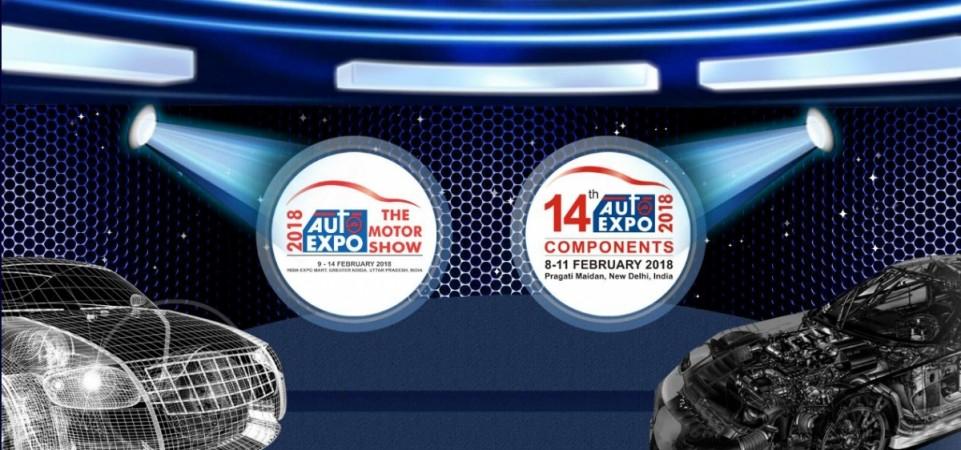 Auto Expo 2018 is scheduled to take place from February 9-14 and the Components Show will be held from February 8-11. The latest edition of Auto Expo will take place at two locations -- Pragati Maidan, New Delhi and India Expo Mart, Greater Noida.
The Pragati Maidan will host the Component Show from February 8-11, while the Motor Show will be held at India Expo Mart from February 9-14. The inauguration of the event is slated for February 8.