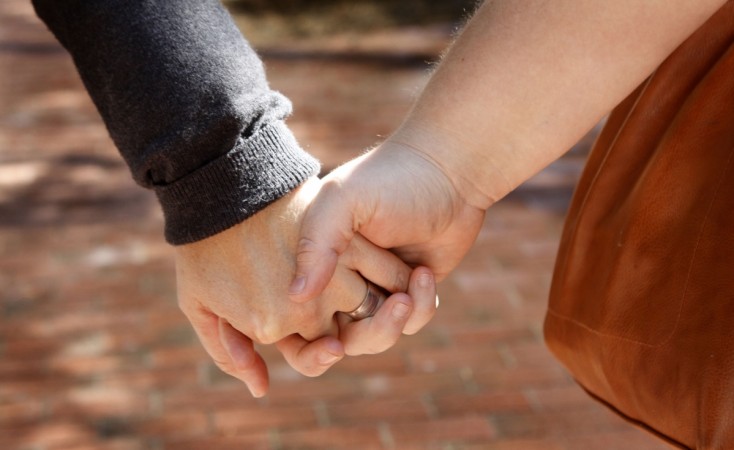 A London-born Australian woman, who had a child through in-vitro fertilisation, is all set to marry the "anonymous" sperm donor whom she tracked down and later fell in love with.
The heart-warming tale of 45-year-old Aminah Hart and her fiancé Scott Andersen can be touted as a perfect script for a Hollywood flick. In fact, the Working Title Films company, which created blockbuster movies like "Love Actually" and "Bridget Jones' Diary, has expressed interest in accessing film rights to the couple's fairytale-like romance, the Daily Mail reports.
Out of five possible sperm donors, Hart had chosen Andersen - who is an Australian cattle farmer living on an island off the south coast – due to one reason: he had listed himself as "happy and healthy", Mirror reports.
After giving birth to their daughter Leila, Hart decided to track down the father of her child so that she could introduce the two. She tried to get in touch with the donor through the official IVF register. After Hart sent him a photograph of Leila, Andersen was taken aback by the similarity of the one-year-old's physical characteristics with his other children from two previous marriages.
"It was surreal. I was looking at this little girl – she looks like my other kids and like me. Blonde hair, blue eyes. It was overwhelming at the start. It wasn't really my daughter, but it was. At first, I didn't know Aminah so I didn't show much emotion," he said.
They agreed to meet in Melbourne for the first time, four days before Leila's first birthday.
"Neither of us expected it to happen. I fell in love with Leila before I fell in love with Aminah! It was all odd at the start. But Leila's beautiful. We arranged to meet once a month. Aminah and I became quite friendly and Leila started calling me daddy and coming to me all the time," Andersen told The Telegraph.
Hart, who works in the advertising field, has a rare genetic disorder due to which her two sons, one from her ex-husband in London and the other from a partner in Australia, died. The disorder affects only sons. At the age of 42, she finally decided to experiment with IVF, in case she got lucky and had a healthy baby. Well, she did!
Hart said that she was relieved after she met Andersen for the first time, she thought to herself: "Phew, he's a nice guy."
Andersen proposed to Hart during their trip to Thailand and the two wanted to inform their friends and family only after their return to Australia. They narrated their story on ABC Monday night. They plan to marry next year.