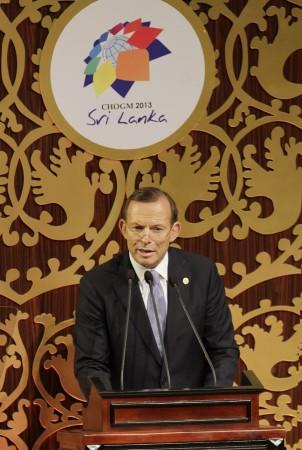 Australian Prime Minister Tony Abbott will sign a uranium trade deal with India during a three-day tour to India this week.
The deal would pave way for Australian companies to sell uranium to India, which is interested to produce atomic energy, Australian Trade Minister Andrew Robb stated on Tuesday, 2 September.
"This is an important breakthrough that could open the door to closer strategic ties," with India, WSJ quoted Rory Medcalf, director of International Security Program at Australia's Lowy Institute, "It is the final step in removing the barrier of political mistrust that was holding the relationship back."
Abbott told the Australian Parliament on Wednesday, 3 September, that he will sign the deal with his Indian counterpart Narendra Modi during his visit to the country. India, a nuclear weapon state, which tested an atomic weapon in 1974, refused to sign the Nuclear Non-Proliferation Treaty.
Australia and other countries did not offer nuclear supplies to India keeping in view of the country's independence from the treaty of arms control regime. However, US allowed its companies to supply nuclear equipment to India in 2008. After that, other countries like France also have begun to export nuclear equipment to India.
Abbott added that India is a committed democratic country with law and order in place. Hence Abbott said that his government is prepared to clinch a deal with India under suitable safeguards.