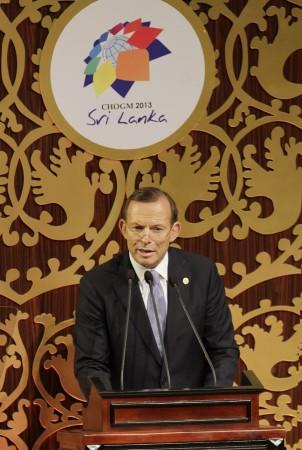 Australian Prime Minister Tony Abbott kicked off his two-day diplomatic visit to India by signing an education pact titled 'New Colombo Plan' to build stronger educational links between the two nations.
While thousands of Indians are flocking to Australia every year to study, the reverse trend has been drastically different.
"There are just a few tens of Australian students studying in India. It must change, and it will change as a result of the New Colombo Plan that I launched at the University of Mumbai," Abbot said on Thursday in the financial capital.
India sends the second largest number of international students to Australia, with more than 30,000 Indians granted visas to study in Australia in 2013-14, according to The Australian.
The New Colombo Plan will push the 'Connect to India' initiative by the government, which funds five Indian universities to host at least 30 international students each. The deal is also planned to provide skills training to Indian tradesmen.
Abbott announced that a memorandum of understanding had been signed on cooperation in vocational education and training, between the National Skills Development Corporation of India and the Australian Department of Industry, as reported by The Australian.
All eyes, however, will be on the civil nuclear deal that is proposed to be signed between the two counties to facilitate Australia selling uranium to India.
While India is not a signatory to the Non-Proliferation Treaty, and the lack of safeguarding assurances reportedly stalled a similar deal with Japan, Abbott had expressed that India is a "fully functioning democracy with the rule of law" and hence Australia would supply uranium.
"I am hoping to sign a nuclear co-operation agreement that will enable uranium sales by Australia to India," he told Parliament on the eve of his visit to India, Press Trust of India reported.
A civil nuclear deal between the two nations has been underway since 2012, when the Labour Party in Australia had reversed its decision to ban uranium supply to India.