The biggest match of the men's section of the Australian Open 2014 so far is upon us when Andy Murray resumes his rivalry with the great Roger Federer in the quarterfinals on Wednesday.
Where to Watch Live
The epic quarterfinal is scheduled for a 7.30 pm AEDT (2 pm IST) start with live coverage on Star Sports 4 and Star Sports HD2 in India. The match can also be caught via free live streaming online HERE. Catch the action in the US HERE, while Africa viewers can live stream the match HERE. Viewers in the UK can watch the match HERE or HERE.
Both players came into this tournament with plenty of lingering doubts - one due to a persistent back problem, and the other due to a lack of form.
However, both Murray and Federer, in their previous four rounds respectively, have found their groove, getting better with each match, which now culminates in this epic encounter at the Rod Laver Arena in Melbourne.
"I think we're both coming into this match with a good feeling," said Federer who was supreme against Jo-Wilfried Tsonga in the fourth round on Monday. "We're both coming into this match, though, with some doubts slightly. I don't know how he's feeling. I haven't seen him play much, to be quite honest.
"I didn't see anything in Doha. I didn't see anything in Abu Dhabi. Hardly anything here. But what I'm hearing is that he's fine. That's very positive. That's what I was hoping for Andy, that when he did come back, he was 100 percent, not halfway, limping, not feeling great.
"It's good to see he took care of his draw, and here we are again. I'm looking forward to the match, I must say. Yeah, I wonder how it's going to play out. Was it here the last time we played? That was a great match. So I hope we both can reproduce something similar.
"It will be interesting, because we had an interesting year last year with some ups and downs. It's a good start to the season for both of us already."
That match that Federer was talking about for a mammoth five-setter in the semifinals last year, which Murray eventually won, before going down to Djokovic in the final.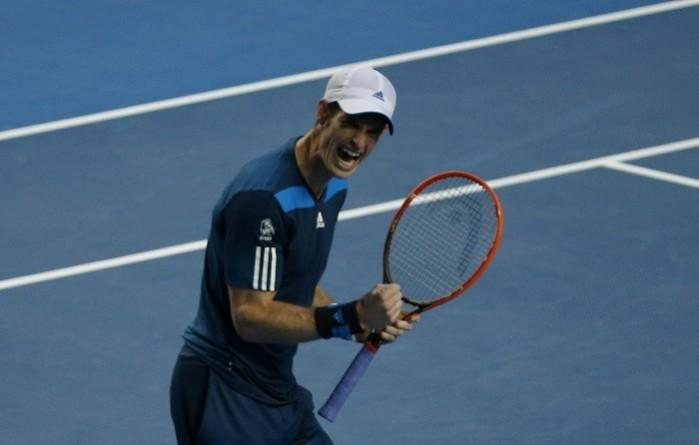 Murray has an 11-9 edge over Federer in his career, but the Swiss master has won three of their four matches in Grand Slams. The Scot, seeded four, will probably start the slight favourite against sixth seed Federer, owing to his better seeding and the fact that he had a memorable 2013, winning Wimbledon.
"It's a big match for me," Murray said. "I mean, it's the quarterfinals of a slam. I'm going to be playing against Roger. Roger's played great tennis here in the past. It will be a very tough match for me.
"I said at the start of the tournament, I can't honestly say my expectations are as high as if I'd been playing for the last four months. It's been a good effort so far to get to the quarterfinals of a slam this soon after back surgery.
"So I'm happy with that. But, I'm not far away from winning the event. Anyone's that's in the quarters is close. I just look forward to that match and hopefully play a good one."
The will be no time to relax for the winners of this big quarterfinal match, with Rafael Nadal, who takes on Grigor Dimitrov in the last-eight, most probably lying in wait in the semifinals.