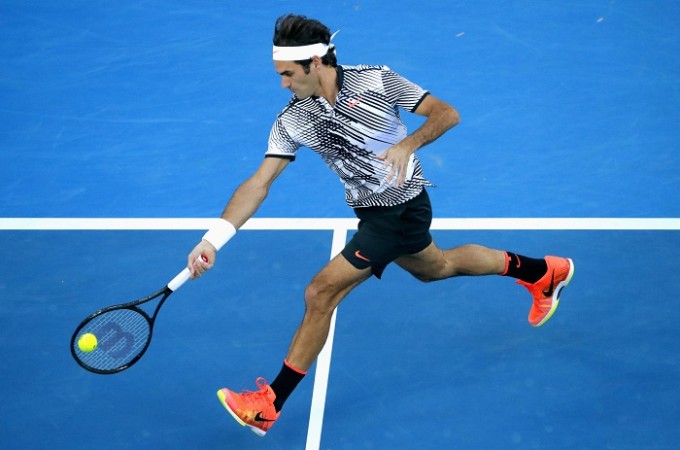 Roger Federer was in demolishing mood against unseeded Mischa Zverev in the quarterfinals of the Australian Open, winning the match 6-1, 7-5, 6-2 in straight sets. The former world number one looked in complete control of the match that lasted for 92 minutes.
Fans want Nadal vs Federer final
With this win, Federer has set up an all-Swiss affair in the semifinals of the competition as he will meet Stan Wawarinka, who defeated Jo-Wilfred Tsonga earlier in the day. If Wawrinka watched Federer defeat Zverev, he will understand the humongous task ahead of him in the final four contest. It was a stunning performance from Federer, who is a huge favourite to win his fifth Australian Open title.
Right from the outset, Federer looked like a man on a mission, playing some incredible shots to entertain the crowd, who always back the Swiss ace. There was an air of confidence about Federer's play in the first set from the baseline as well as the net to set up some beautiful points. Federer did not have any problem in winning the opening set, 6-1 in only 19 minutes. He produced 19 winners, which reflects his dominance.
Zverev, who showed great character against Andy Murray in the fourth round, was not going to go down easily. With some brilliant serve and volley approaches, the Russian turned the table in the second set initially, taking a 3-1 lead.
Federer, with some strong nets shots and ground strokes, levelled it at 3-3. Zverev was looking strong, and his serve and volleys were working for him. However, the class of Federer was too much for Zverev to handle as the Swiss ace took the second set 7-5.
With two sets down, the task for Zverev, who was looking for a comeback, was immense. Federer was looking better and better as the match progressed in the third set. His incredible ground strokes, including his majestic single-handed backhand was on full flow, entertaining the gathered crowd at the Rod laver Arena.
In such scintillating form, Zverev looked helpless and the Russian was waiting to pounce on Federer's mistakes, which was very few and far in between. With a thumping forehand winner, which was his 65th of the match, Federer clinched the quarterfinals in the eighth game of the match.
If Federer can show similar form in the remainder of the Australian Open, it will take something from his fellow opponents to stop him from winning yet another grand slam title.