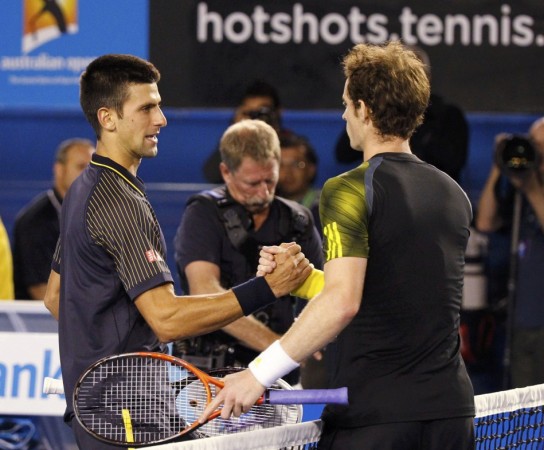 Tennis fans around the world will get to see a repeat of last year's Australian Open final between Novak Djokovic and Andy Murray, in the Men's Singles final of the Australian Open 2016 as well.
The fate of the Men's Singles second semi-final game was decided in a gruelling five-setter, and Friday's contest at the Rod Laver Arena was hotter than the first Men's Singles semi-final of the comepetition between Novak Djokovic and Roger Federer on Thursday. Murray, 28, fought hard to record a 4-6, 7-5, 6-7(4-7), 6-4, 6-2 win over Milos Raonic.
Raonic was the man directing the game in every aspect, but last year's Australian Open runner-up Murray was showing all his Grand Slam experience and was never willing to back down.
The Canadian tennis player, who has never won a Grand Slam in his career, fired 23 aces.
The third set was the most closely contested, with both players displaying their mettle to decide the fate of the set. Raonic suffered as many as 11 unforced errors as compared to the Scot's seven, but it was the number of winners that went in favour of the Canadian. Raonic recorded 19 winners to Murray's 10.
However, Murray never really gave up after that. The two-time Grand Slam-winner used all his experience to dominate the next two sets. While the Scot used all his tennis prowess to seal the fate of the fourth set 6-4 in his favour, he made use of his trademark backhand volley across court to make it game, set and match for him in the fifth set.
"It was tough in that third set, but in the tie-break he [Raonic] didn't miss a single serve and it is frustrating when you don't get a say in the points. Over the match, I got a better read on his serve and that was crucial," Murray said after his win. "He definitely slowed down in the fifth set and his movement and serve were suffering, it would have been nice to play a more competitive final set."
Looking ahead to the final on Sunday, Murray stays hopeful of a turnaround. "There are a lot of things that are important playing against the best in the world [like Djokovic]. You cannot afford to do anything poorly. Novak loves this court and we have played here a bunch of times and hopefully this time it can be a different result," he said.