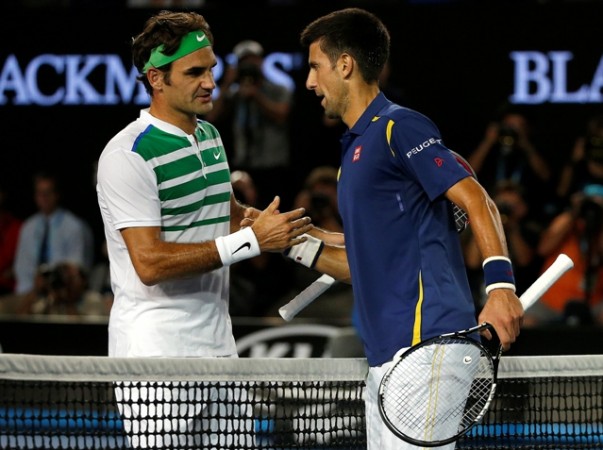 World No 1 Novak Djokovic is through to the final of the Australian Open 2016 Men's Singles. The Serbian overpowered Swiss legend Roger Federer after dropping just one set to decide the fate of the match in around 2 hours and 30 minutes at the Rod Laver Arena on Thursday.
The Serbian also recorded a 23-22 score against Federer on court.
Djoker started the semi-final game with absolute finesse and won the first two sets back-to-back, registering 6-1 6-2 wins. Federer, the veteran he is, never seemed to back down, and the 34-year-old fought back in the third set, recording a 6-3 win.
However, Djokovic came back to finish the match in the fourth set, and after playing some of his trademark shots, finished the set 6-3. The scoreline read 6-1, 6-2, 3-6 and 6-3 in the 28-year-old's favour.
"I played unbelievable [in] the first two sets, but that's necessary against Roger," Djokovic said after the game. "I executed everything perfectly.
"Both Roger and Rafa [Nadal] have contributed a lot to my career and success. Playing those two guys made me a better player. I worked hard to get in a position to challenge [Federer and Nadal]. It wasn't easy, but now I feel like I am at the peak of my career," said the defending champion.
Djokovic will now play the winner of Andy Murray vs Milos Raonic in the final of Australian Open 2016. The Serbian was pitted against Murray in last year's final as well, and it is to be seen whether we repeats his success.