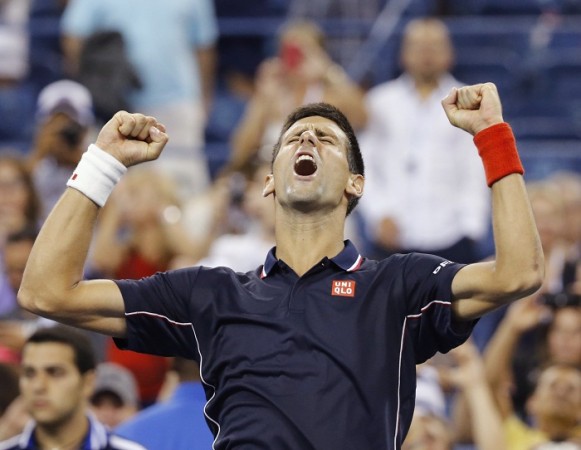 The much anticipated seeding for the 2015 Australian Open, which is schedule for 19 January- 1 February, has been announced.
In the men's seeding there are no surprises as such with Novak Djokovic, Roger Federer, Rafael Nadal and Stanislas Wawrinka named the top four seeds for the year's first Grand Slam.
Both the Swiss players, Federer and Wawrinka, must be high on confidence after their title win in the Brisbane International and Chennai Open respectively.
But, the other two major contenders, Nadal and Djokovic might have not led up to the Australian Open as they would have wished, as they were ousted in the early rounds of an ATP event in Doha.
One may note that there is no Australian player amongst the top 32 seeded players in the men's singles. But, this should not come as a big surprise, as the highest ranked Australian in the ATP circuit happens to be Nick Kyrgios at the 50th position, while veteran Lleyton Hewitt lies 86th.
The top eight players in the world when it comes to rankings have been given the top eight seeds at the 2015 Australian Open.
Kei Nishikori, Andy Murray, Tomas Berdych and Milos Raonic are seeded fifth, sixth, seventh and eighth respectively. These players have it in them to create a major upset by defeating any of the top four seeded players.
While in the women's section, two-time champion Victoria Azarenka has missed out from being seeded.
Azarenka suffered foot and knee injuries, which kept her at bay for most part of last season, playing only nine tournaments, which in turn saw her ranking take a dip as well.
Serena Williams and Maria Sharapova are the two favourites to win the title, with the superstar duo seeded first and second respectively.
While the defending champion of the competition, Li Na, who retired last September, will not feature in the competition. Dominika Cibulkova, who was the runner-up to the Chinese in the last edition, has been seeded 11th for the competition.
One of the best things in the women's section has always been the competition amongst the top players, which is unlike the men's competition, where Federer, Djokovic and Nadal have been dominating the circuit for some years now.
If we look at the last six years of the competition, Maria Sharapova won it in 2008, Serena Williams in 2009 and 2010, Kim Clijsters in 2011, Azarenka in 2012 and 2013 and Li Na last season.
So, it could be anybody's Grand Slam this time around, even if Williams will start as the clear favourite.