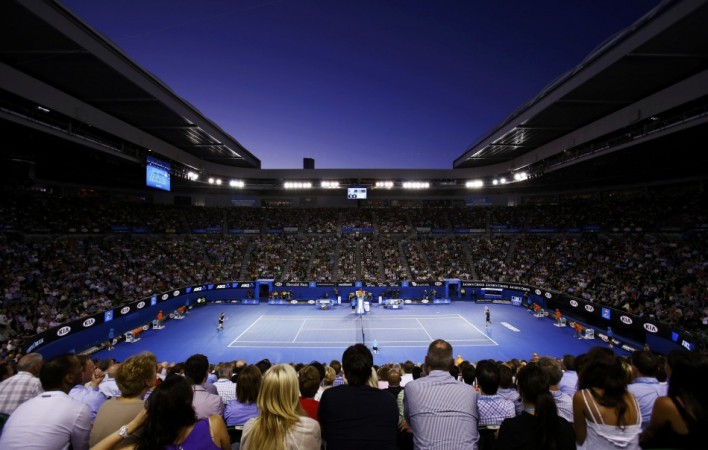 It is great news for players participating in Australian Open 2015, as the organisers have decided to increase the prize money to a record $40 million (US$32 million).
The organisers took this decision as the Australian dollar fell by 4.1% and was also said to be the lowest in over five years.
So with this verdict, the players are not going to get hurt with the dip in the Australian currency.
Prior to the 2014 Australian Open, the officials were required to react to players' protest, who wanted a greater share of revenue, as a result of which the organisers increased the prize money to $33m from $30m in 2013.
Had this decision not been taken by the concerned authorities, some of the players could have missed the tournament.
Fearing the same, the authorities might have hiked up the prize money.
"We have done a lot of work within our business to position ourselves to make this critical investment in the players and for the long term future of the Australian Open," Tennis Australia president Steve Healy said in a statement.
So, the new prize money for the singles winner in both the men's and the women's competition have been increased to $3.1 million, while players exiting the competition in the first round itself would receive $34,500.
"This increase is simply the Australian Open honouring our pledge to the players that we will continue to look at all ways and means possible to get this right.
"That involves increasing prize money as well as cutting and, where possible, removing the costs associated with playing our events," added Healy.
With the Australian Open being the first major grand slam of the year, players would be fresh from their break and hence one can expect an entertaining 2015 Australian Open at Melbourne Park.
The Australian Open 2015 is scheduled to start on 19 January and end on 1 February, where top stars of the ATP and WTA circuit would compete and start the year with a bang.
The 2014 Australian Open witnessed Swiss, Stan Wawrinka clinch the singles titles after defeating Spaniard Raphael Nadal.
In the ladies singles, it was the Chinese girl, Li Na who put up an impressive game defeating Dominika Cibulkova in the finals of the competition.