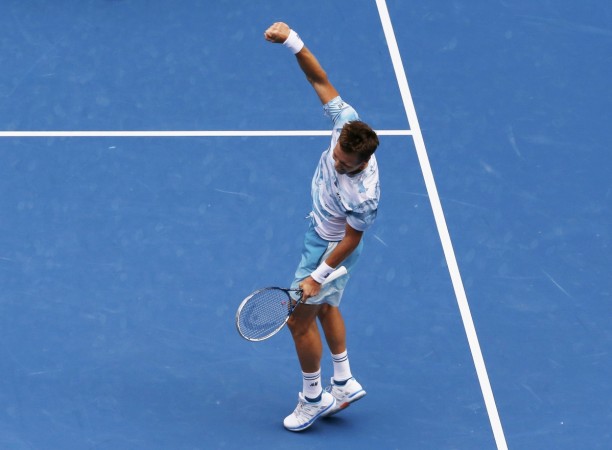 After Roger Federer lost to Andreas Seppi, another favourite of the Australian Open, Rafael Nadal has been shown the exit doors, paving a comparatively easy path for Andy Murray en route to the final.
Tomas Berdych defeated the Spaniard in straight sets with the score reading, 6-2, 6-0, 7-6 (5) at the Rod Laver Arena.
Though, the winner of 14 Grand Slams saved two match points, the Czech player was in fine form to send former world number one packing.
Prior to the competition, the Spaniard had raised concerns about his fitness.
He did concede that Berdych played better on the day.
''No. I am feeling okay. Just was not my day," he said. "I didn't play with the right intensity, with the right rhythm, and the opponent played better than me.
"In sport, when you are going to play against an opponent, was a day that the opponent played better than me.''
As witnessed in the past, Nadal is the one who did a lot of running and would take the match to five sets, even when it was not his day.
When reporters asked about whether winning the third set would have changed the game, Nadal would not be budged on his opinion on who the better player was.
"'If' doesn't exist in sport," said the Spaniard. That's the real thing. If, if, if - never comes. The thing is, you have to do it. I didn't have the chance to play the fourth; I lost the third, so that's it.
"That's sport. I lost the third. He's happier than me in the locker room. I am not very happy because I didn't compet the way I wanted to compet the first two sets and that's something that I don't like.
"But I tried my best again in the third. I was closer. I had some chances with the 4-all, some breakpoints."
Even if the path has opened up for Berdych to try and win his first Grand Slam title, Nadal knows it won't be easy.
"I don't know if he can go all the way to win this," said the Spaniard. "There's so many good players there that are playing very well. Andy is playing so well. We'll see. It's true that Tomas is playing well. Just happy to see the way that the tournament develops."
The seventh seeded player will meet the winner of Andy Murray and Nick Kyrgios in the semifinals of the competition.