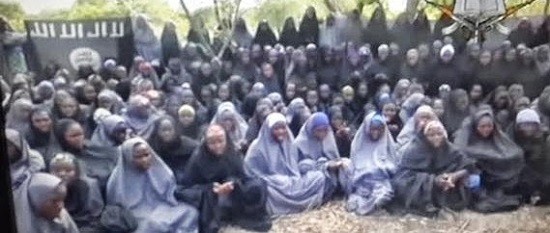 In a startling revelation, an Australian, who spent four months in Nigeria trying to secure the release of the abducted Chibok schoolgirls, has alleged that the Central Bank of Nigeria (CBN) is funding Boko Haram.
The allegation, which is bound to have both national and international repercussions, was made by negotiator Dr Stephen Davis.
Davis alleged that several top officials of CBN have been directly monitoring the fund transfers to the militants.
"One of the biggest of suppliers of arms and military uniforms to the JAS (Jama'atu Ahlis Sunna Lidda'awati wal-Jihad, better known as Boko Haram) currently lives in Cairo, Egypt," Davis, in an exclusive interview, told TheCable.
All money for Boko Haram is handled exclusively through CBN's financial system, Davis revealed.
Though Nigerian publications have withheld the name of the CBN official directly involved in the fund transfers, it is revealed that he is the same person, whose three nephews were arrested by the SSS (Department of State Security) in connection with the Nyanya bombing, also known as the April 2014 Abuja bombing.
Davis, who spoke to the Nigerian daily over telephone, said he was speaking out for the first time as he felt remorseful that the government had done so less since the abductions. Recent reports suggest that the terrorist group is using the abducted girls as suicide bombers.
"I have three daughters. I just cannot stand the thought of what those girls are passing through. I have spoken to an escapee who described how she was being raped for 40 days by militants. I can't stand it. It is heart-breaking. Nigerian authorities must act decisively now," Davis stated.
He also revealed that besides the banking institution, there are several members in the Nigerian government, who do not want to secure the release of the abducted girls.
Davis was called in to negotiate a deal between the Nigerian government and Boko Haram militants, soon after the abduction in April.
"I told the president I would try to intervene and help get the girls out. He said he would give me the needed support if I wanted. However, what I discovered was that thrice we tried to get the girls released, and thrice my efforts were sabotaged."
And that is when Davis realised the militant group had several political backers.
"While I was making efforts to get the girls released, the political backers of the group threatened that if I got 30 or 40 girls out, the militants would kidnap another 60 to replace them. I became very frustrated. They threatened that any commander of the group who agreed to participate in any dialogue would be slaughtered by other commanders. The political sponsors are very powerful because they supply the finances and the arms."