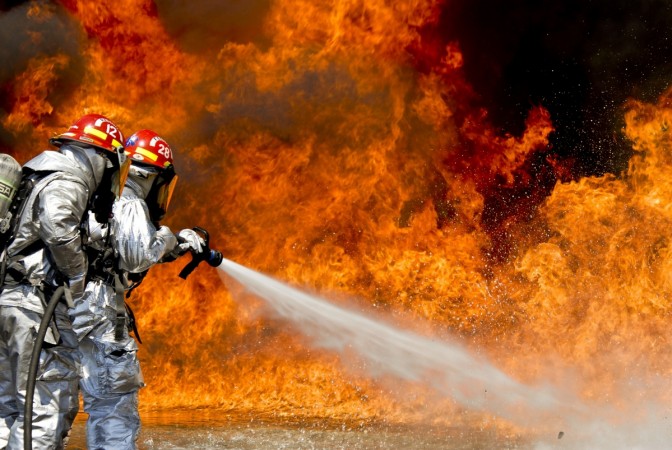 At least 26 people were injured and many were critical on Friday after a man set fire to the Commonwealth Bank in Springvale, Australia. Reports state that witnesses heard a huge blast before people started screaming and running around.
According to the police, the man barged into a branch of the bank located in the Melbourne suburb carrying flammable liquid. The man apparently set himself on fire at the bank; however, such reports are not confirmed.
"He had some sort of accelerant with him. A container, not sure what he had. And somehow that accelerant was lit inside the bank," Inspector Jacqui Poida said, according to AFP. The inspector said that the motive of the incident was not immediately clear and it is too soon to call it a terror-related incident.
The fire crew reached the spot immediately, however, they found the door of the bank shut on their arrival, according to the Country Fire Authority official Paul Carrigg.
"The fire was inside the building. So they entered with breathing apparatus and hoselines. They rescued 25 people, with a range of injuries from minor burns and serious injuries. You can look inside the bank, it's very black. There would have been a lot of flames to start with and a lot of smoke," Carrigg said. The official also added that the fire crew believes that there was an explosion in the bank.
The paramedics said that out of the injured, at least six people were in a critical state. One of them is believed to be the suspect and is currently under police guard in the hospital.
according to local media reports, witnesses saw screaming children with severe burns running out of the bank with blood everywhere. Even the bank tellers had to run through the flames to get out of the building and people were running out covered in soot.