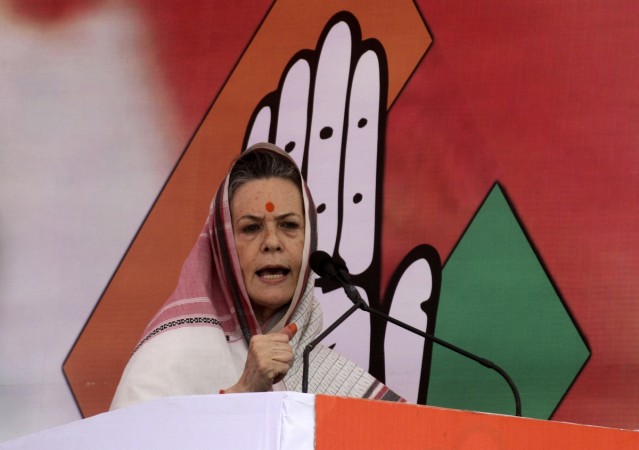 Congress president Sonia Gandhi admonished the ruling BJP of "character assassination" by linking her and other Congress leaders to a Rs. 3,727 crore chopper deal, reported the Hindustan Times. She was speaking to reporters outside Parliament on a renewed controversy of a 2010 AgustaWestland chopper purchase deal.
"I am not afraid of anyone cornering me as there is no basis to that. All the accusations they are throwing at us are false," she said over the alleged corruption in a deal to buy 12 helicopters to be used by top politicians.
It was reported that AgustaWestland, the helicopter division of Italian defence company Finmeccanica, had allegedly paid more than Rs. 375 crore as kickback to secure the Rs. 3,727-crore contract to supply the VVIP choppers.
She asked what the current government had done over the last two years on the case and why a conclusion of the probe was still pending. "I have done nothing wrong. The government is there for two years, an inquiry is there. Why don't they complete it as early as possible...and impartially?" she was quoted by NDTV.
Ahmed Patel, an aide of Gandhi, whose name also finds mention in some letters based on which the Italian court ruled that Indians were paid kickbacks, said: "Let them hang me if there is an iota of evidence."
The news channel reported that documents of negotiation refer to "Signora Gandhi" as "the driving force" in seeking the new helicopters. It also mentions her adviser Patel and then prime minister Manmohan Singh.