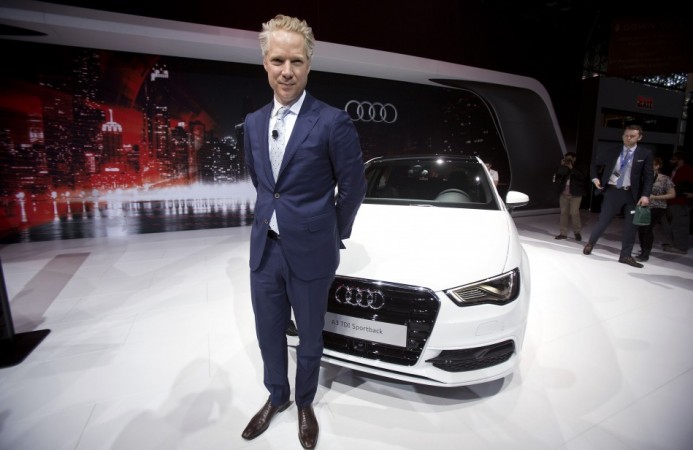 German luxury car maker Audi will break the cover of its highly-anticipated A3 sedan in India on Thursday, 7 August.
A3 sedan, an entry-level luxury coupe, which first gave us a glimpse at Delhi Auto Expo 2014, is all set to woo a new segment of buyers in the country .
The bookings for the car is open in the country with down payment varying from ₹3 lakh-₹5 lakh and reports suggest that the response for the new A3 is great in the country.
It is not surprising, considering the fact that auto lovers in the country have been salivating over this new cheaper sedan since its technical appearance in February.
The car, which is expected to be a major game changer for the company in the country is likely to get a price tag in the range of ₹25 lakh-₹30 lakh. If this rings true, then new A3 sedan will become India's most affordable luxury sedan.
That's not all, Audi a3 sedan is also the first car from the luxury maker's stable to be produced locally before its launch in the country.
The car measures 4,460 mm in length and 1,800 mm in width with a wheelbase of 2,640 mm and will be offered in both diesel and petrol engine options in the country. Both petrol and diesel models are expected to give an impressive mileage of 16.60 kmpl and 20.38 kmpl respectively.
Under the bonnet, the petrol model will be powered by 1.8L turbo-charged inline four-cylinder engine, which can churn out 177 HP at 4,500 rpm and 250 Nm of torque and the diesel model will get power from 2.0 L TDI engine that can generate 141 HP and 320 Nm of torque.
The car is speculated to come with features like bi-xenon headlamps with daytime-running LEDs, climate control, rearview camera and panoramic sun-roof with no compromise on the cabin design and space. In India, Audi's cheapest luxury sedan will rival Mercedes-Benz A-Class and BMW 1 Series.