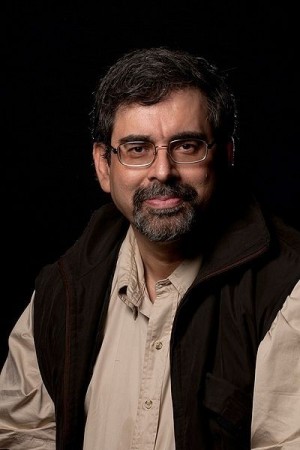 The death of Open Source software guru Atul Chitnis on 3 June has rattled the technology community around the world. He had passed away in Bangalore after succumbing to intestinal cancer at the age of 51.
For Chitnis, Open Source was not "philosophy, ideology or politics, "but simply about technology and hacking.", as The Hindu rightly puts it. As the founder of FOSS.IN he made popular the linux platform to scores of tech enthusiasts.
Born in Berlin, and brought up in Belgaum in Karnataka, Chitnis was the key member of Bangalore Linux Users Group and among the first generation of technology evangelists. Dataquest described him as the man who taught India how to use a modem and travelled the length and breadth of India demystifying data communications in the pre-internet era. He was a passionate advocate of linux, modem and BBS (bulletin board system). Through his columns in PCQuest and initiatives via FOSS.IN he influenced many.
Chitnis had described himself as a "Irrationally committed product guy, FOSS.IN founder, former PCQuest columnist, writer, RadioVeRVe, amateur musician 7 cook, beating stage 4 cancer."
His last message was on 2 June in which he had stated, "Morning prayer: Pink Floyd's Shine on You Crazy Diamond :) Complete with my cousin's cat in berlin."
Following his death, a number of tweets commemorating him had poured in. Here are some of the tweets:
Ajit Ranade@ajit_ranade tweeted, "Another Open Source warrier is no more @ AtulChitnis has gone to shine up there. Last tweet "Shine you crazy diamond"
Ashok@krishnashok tweeted, "RIP @atulchitnis-musician, techie, open source guru. A kindered spirit."
Pavan Jha@p1j tweeted, "in 90s @Atulchitnis with his contributions to PCQuest, provided us a much needed Window on IT..will remember him for life for sure! #RIP"
Ashwin Mushran @ashwinmushran tweeted, "Sorry to hear that Atul Chitnis passed away. One of those people you never met but whose opinions online were always respected."
Gul Panag@Gulpanag wrote, "One always thinks one has time. To spend with friends. And then all you have is regret for not having time. I'll miss you."
Chitnis once wrote, "You are not remembered for doing what is expected of you". Truly, he lived by those words leading India to a world of newfound opportunities when the country was still wary of the digital space.