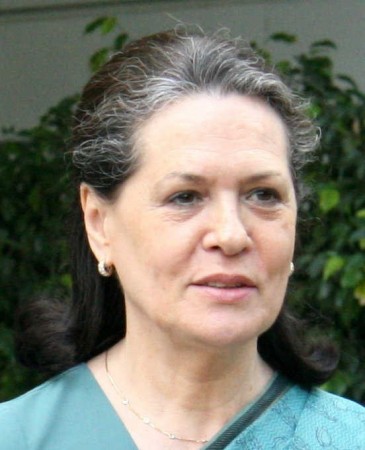 Delhi police have launched a CBI inquiry after a complaint was filed against a fake caller impersonating as Congress President Sonia Gandhi.
Attorney General Goolam E Vahanvati received a hoax call from a female PSU worker, identifying herself as Sonia Gandhi. The caller claimed she was not happy with the way Vahanvati handled important high profile cases including the coal allocations files, and even asked him to resign.
A senior police officer said that the incident is "equally serious and farcical" reported Economic Times.
Vahanvati had begun receiving the calls earlier this month from a person who claimed to be from the Congress chief's office. During the same period, Gandhi was in the United States for a routine medical check-up.
After the first few calls, Vahanvati received a call from a woman who sounded "almost exactly like Sonia Gandhi," Economic Times quoted a senior police officer as saying.
According to reports, the Attorney General received a call from a woman stating that she is calling from New York, where the Congress president was undergoing treatment at that time.
Followed the call, which seemed convincing to Vahanvati, a meeting was arranged with important government and political figures to bring clarity on the matter.
Investigations are in the early stages, but police suspect that a law officer and a senior Congress leader might be behind the hoax call.
Home Minister Sushil Kumar Shinde confirmed the hoax call and said that his ministry is looking into the matter.