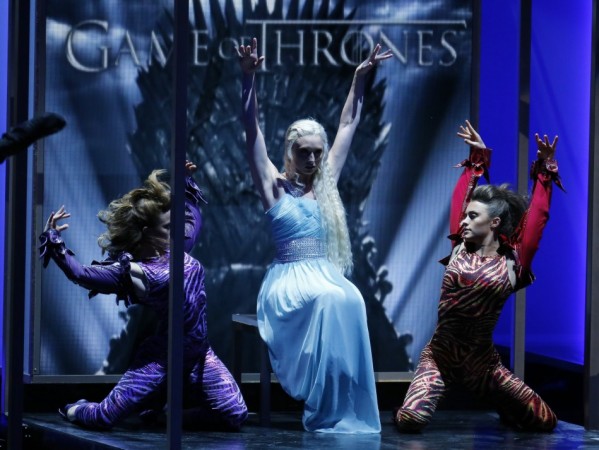 The Irish police reportedly foiled a bombing plot that attempted to target the production set and the crew members of "Game of Thrones" Season 5.
According to a report in Belfast Telegraph, the Paint Hall Titanic Studios at Belfast where two units of "Game of Thrones" were filming its season 5, was the target of the Republican terrorists. The police, however, got a tip-off and were able to foil the attempt on time.
Reports claim that the Republican terrorists hatched the plan to bomb the catering unit, where all the cast and crew members of GoT 5 took lunch. They reportedly were miffed about the fact that several ex-cops and army personnel were part of the GoT 5.
The investigating units claimed that the terrorists had built a bomb made of "fertiliser with a Semtex booster" and were planning to keep it in a wheeled bin near the catering unit.
Later investigations found that the several GoT 5 crew members from Ireland, who were part of the dissident group, had leaked the information about the film set to the terrorists.
The upcoming season of "Game of Thrones", which will air in April, is one of the most anticipated TV series.
Earlier on Monday, a new trailer of the series was released, which has an ominous monologue from Daenerys (Emilia Clarke): "Lannister, Baratheon, Stark, Tyrell, they're all just spokes on a wheel.This one's on top and that one's on top and on and on it spins, crushing those on the ground. We're not going to stop the wheel. I'm going to break the wheel."
Watch 'Game of Thrones' Season 5 Below: