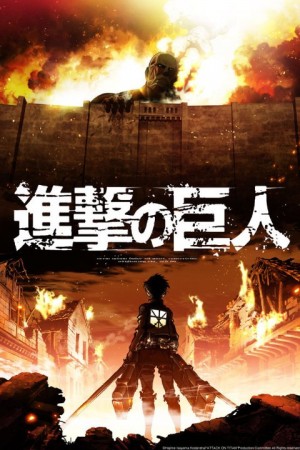 The immense popularity of Hajime Isayama's manga series "Shingeki no Kyojin," popularly known as "Attack on Titan" in English, has created one of the biggest fandom of anime in recent history.
As stated by Ecumenical News, there have been several rumours surfacing recently regarding the second season of the anime adaptation. One such rumour claims that Season 2 of "Attack on Titan" will release sometime this year, most probably in the second quarter.
Even though Isayama and the production studios namely Production I.G. and Wit Studio aren't willing to start with another season, there have been no official words from any of them, as stated by Breathe Cast News.
Isayama had previously stated that the second season of "Attack on Titan" will explore the past and origins of series' characters, especially that of Ymir, who was presented as a rather obscure character in the first season of the series.
Isayama also hinted that the character of Ymir will play an important role in Season 2 as she holds the key to "ultimate conclusion." However, he refused to elaborate further on the subject and why Ymir has been given such a responsibility among all the other characters.
Previously, IB Times had reported that though Ymir didn't play a pivotal role in Season 1, she has been one of the lead characters in manga's "Clash of Titans" story arc. Hence, there is a significant possibility that she will have a major role in the second season of the series.
Though there has been not much information regarding Season 2 of "Attack on Titan," one thing is for sure – whenever the second season will happen, it will definitely match its predecessor in every aspect as both Isayama and the studios are working hard to make sure that the upcoming story of the manga justifies the overall theme of the series.