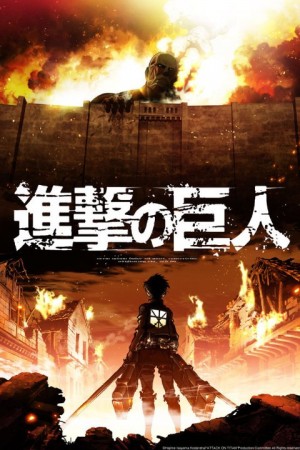 After months of speculations and several rumours, Season 2 of popular anime series "Attack on Titan" has finally resumed production as the director of the series, Tetsuro Araki, has green-lit the next season.
As reported by Crossmap, in an interview with Bessatsu Shonen Magazine, Araki announced the production of next season.
"It is rare to adapt manga with a storyline that's this impressive, so I will be extra cautious. Whether it is Season 1 or Season 2, I will be mentally prepared to face the production challenges."
The production of Season 2 was on a break due to an agreement between Araki and "Attack on Titan" manga creator Hajime Isayama, which stated that the manga version should be 4-story arcs ahead of the series.
Since Araki has confirmed Season 2 production, it seems that Isayama is done with the further arcs, which is definitely a good news for all the "Attack on Titan" fans.
According to Christian Today, Season 2 of "Attack on Titan" will focus on the Reiner's story. in the manga series, Reiner is one of the many Titan Shifters who transforms into Armoured Titan. Reiner's Titan avatar is considered as one of the most powerful and fearsome one among all the Titans.
Talking about the challenges he faced while adapting the character of Reiner for anime, Araki said, "That moment was a challenge during the anime production, you know."
"Even though everything looked peaceful, Reiner's confession created ripples on the undisturbed surface. I was so determined to create a climactic scene that I felt as if I had to become a performer myself and be versatile, so I had to put all my special skills to work."
Araki also said that the introduction of Reiner to the anime will be done in a unique way so that it can interest the viewers. "The correct method should be that the audience only realises on second viewing that, 'This guy was lying here,'" Araki said.
Though there has been no official information yet, "Attack on Titan" Season 2 is speculated to release sometime in the second half of 2016.