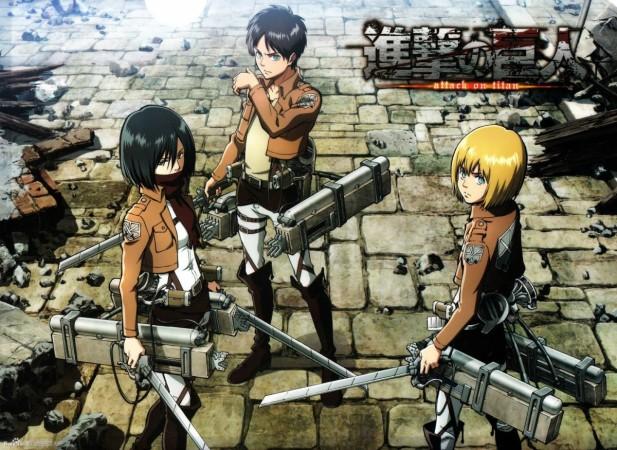 Fans of the popular anime series "Attack on Titan" were left devastated when Season 1 of the series ended. However, given the worldwide popularity of the series among anime and manga series, it is more than likely that "Attack on Titan 2" will air sometime in the second quarter of 2016.
Though the first season of "Attack on Titan: Shingeki no Kyojin" ended in 2014, there have been no official details announced by the production house or the creator regarding the comeback of Season 2 of the series.
According to Parent Herald, the production of the second season of "Attack on Titan" has been cancelled twice due to several reasons. The website has stated that one of the major reasons behind it was lack of content in the manga counterpart of the series on which the anime is highly depending.
According to a deal between the creator of the series and the anime production house, the anime can only continue if the manga is four story arcs ahead. However, so far it is only two story arcs ahead and hence the next season is stuck in production.
According to certain rumours, due to the lack of enough story arcs in the manga, the producers have decided to come out with entirely new plot for Season 2 of "Attack on Titan" that will be significantly different than the manga.
With immense popularity of the first season, "Attack on Titan 2" will be out sooner or later as the production has been confirmed to be already in progress. However, there has been no exact release date announced yet.
While any detail regarding the next season of the series remains unconfirmed yet, several fans have claimed that Season 2 will air in the second quarter of 2016, most probably around the month of October-November.
Even though any official details are yet to be announced, fans should look forward to Season 2 of "Attack on Titan" in next few months.