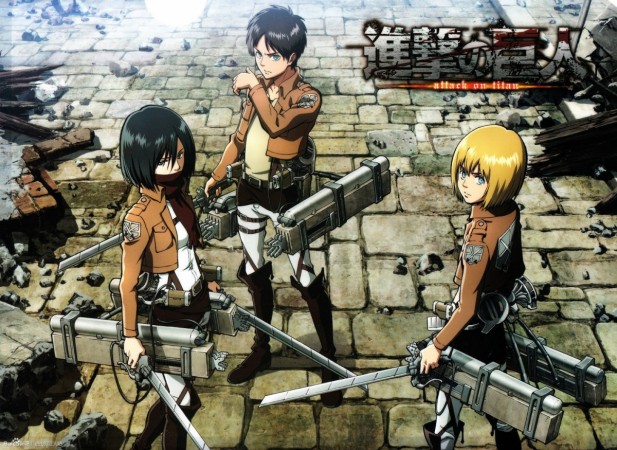 "Attack on Titan" Season 2 is going to be more violent and gory as more battles will take place between the giant titans as compared to Season 1. Fans who are looking forward to watch the next instalment of their favourite anime show might get to see the new episodes by the end of this year.
The first season of "Attack on Titan" ended three years ago and since then, fans have been waiting to get the slightest information regarding the next season of the series.
According to Parent Herald, Season 2 will strictly follow the storyline of the manga counterpart, which means there will be an epic battle between the Rogue Titan and the Armoured Titan, as was shown in the manga.
If the battle ensues between the two legendary titans, it will significantly affect the story. If one of the titans dies, things will be different. It would also kill the two people who are inside those titans. Though it has not yet been revealed, the people inside the titans are apparently best friends and play a key role in the ongoing events.
A sneak peek of Season 2 was released in October 2015 and fans were hoping that the new episodes will be aired sooner than expected. However, it seems that the series won't return before 2017 or in the second half of 2016. The official release date has not been revealed yet.
In a leaked scene from the upcoming season, Hanji can be seen searching for the answers regarding the wall and titans who are already dead. Season 2 will also explore the political situations to take place in the series.
The major characters will find the truth of the titans' origins and will let the government know about it so that they can be provided with proper assistance. There is a significant possibility that the fight between the humans and the titans won't be restricted within the walls in Season 2, but will take place on a much-expanded land-form.