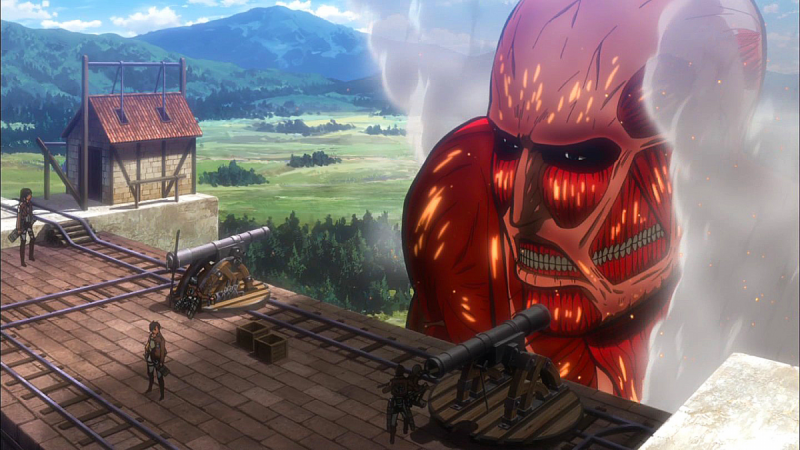 Hajime Isayama, creator of the "Attack on Titan" manga, has revealed some major plot details from the manga that might set the course of direction for the anime counterpart of the series.
Isayama has hinted that a character who has always been there will finally come out of the shadows, holding a big secret about the Titans. Isayama might have hinted towards Ymir, who appeared in Season 1 for a short period of time but apparently holds the key to ultimate conclusion of the story.
Ymir appeared in a few episode of Season 1, and fans are expecting her to return in "Attack on Titan" Season 2 as she is one of the most popular characters of the manga version.
Ymir was revealed to be a Titan in the "Clash of the Titans" story arc, and she knows everything about Titans and their origins. As she is friendly with humans, she can act as a bridge between the world of Titans and humans, and might bring peace to both communities.
Ymir is a member of Survey Corps, the military squad responsible of terminating the Titans who are eating human beings. Given that the second season of the anime follows the manga, she will transform into her Titan self and fight against other savage Titans.
Whether Ymir ends the war between humans and Titans, which has been going on for decades, and brings a balance to the world will be revealed only when Season 2 is released.
Similar to later parts of the manga, "Attack on Titan" Season 2 might explore the life of those humans who can transform into Titans that Levi and his group battled at the end of the previous season. The new season will also showcase the origins of these mysterious Titan-shifter humans.
Even though last year it was announced that "Attack on Titan" Season 2 would air in 2016, there has been no official update regarding the release date either from Isayama or the production studios.