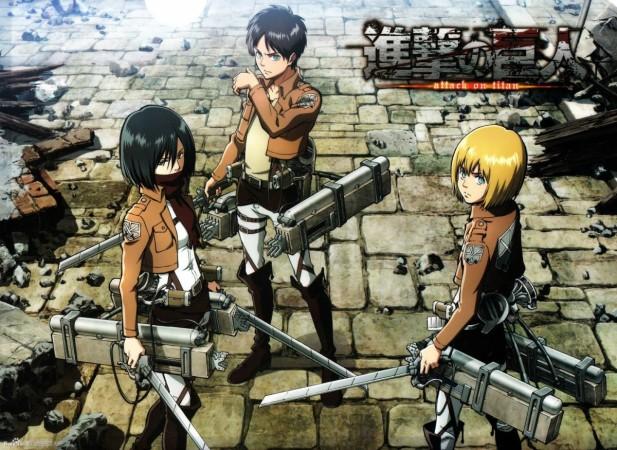 The next season of Attack on Titan anime series will see significant changes as the story-line will be different from the manga counterpart.
Recent reports have confirmed a separate plot for season 2 of the anime and though the story-line has not been officially confirmed yet, the promo of the second season suggests that it will emphasise on the secret behind Titans inside the wall.
The upcoming season will be based on the Clash of the Titans and Uprising story arcs from the manga. However, there is a significant possibility that the anime adaptation will not be directly based on the original manga story, but will be based on several elements of both the arcs adapted into an exclusive plot.
The promotional poster of Attack on Titan features the Colossus Titan as he tries to breach the walls. Hence, season 2 story will surely have several Clash of the Titans elements as Colossus Titan is a significant character in it. Season 2 will continue with story of the previous season and at the same time, will also reveal more about the origins of the wall and how there are titans inside it.
Besides it, since there are several good plot-lines in the manga, like the Uprising arc, where Eren and Historia are abducted by Minister Nick, the next season of Attack on Titan anime might adapt story from it too.
If the anime follows the manga's story closely, the series will have plenty of elements to develop into episodes. However, if it will have a story of its own, the number of episodes in next season might be limited.
To find out the exact synopsis of season 2, fans of Attack on Titan might have to wait a bit longer as the official release date of the series has not been announced yet, though recent speculations suggest that season 2 will air in the first quarter of 2017.