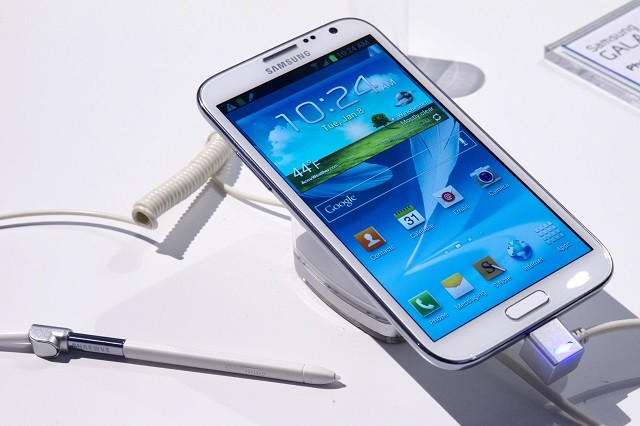 Samsung's much anticipated flagship model, Galaxy S5, has come again under the radar regarding its testing by mobile carriers.
Latest revelations indicate that AT&T, one of the US mobile carriers, is already testimg a mysterious Samsung device, which is rumoured to be the Galaxy S5 handset.
The news came as a Twitter post from one of the much reliable leak source, EV Leaks. "AT&T is testing a version of that high-res Samsung handset (SM-G900A), giving some support to the theory that it's an int'l flagship (GS5?)" the post stated.
Previous reports and benchmark sightings have revealed Samsung's two devices featuring a 2560 x 1440 screen resolution, codenamed SM-G900F and SM-G900S. Both the handsets are expected to be the two variants of Galaxy S5, reports Android Authority.
Although the mobile carrier is supposedly testing the next flagship from Samsung, it does not indicate that the handset will reach the market right away. According to rumours, Samsung Galaxy S5 is expected to arrive only in April 2014.
However, it is still dicey to confirm the SM-G900A handset, which is being tested by AT&T as Galaxy S5 as no concrete proof has been revealed till now.
Some of the proposed features of Samsung Galaxy S5 include a QHYD display, Snapdragon 800 (or 805) CPU, 3GB RAM, a 16 megapixel camera with Android 4.4 Kitkat OS out of the box.
Samsung's 10.5in AMOLED tablet could be Revealed Next Month
Reports reveal that Samsung is supposedly working on a 10.5in AMOLED tablet which could be announced next month. The reports however, do not specifically mention the CES 2014 event, in which it is quite possible for the Korean tech giant to at least throw out a prototype.
Talks are also rife that the AMOLED displays will be used on high-end tablets, which makes the 10.5in proposed tablet a high end device. Samsung also hopes to sell as much as 500,000 units or 10 times the units as compared to what were sold last year.
Further information on the tablet is yet to be revealed.