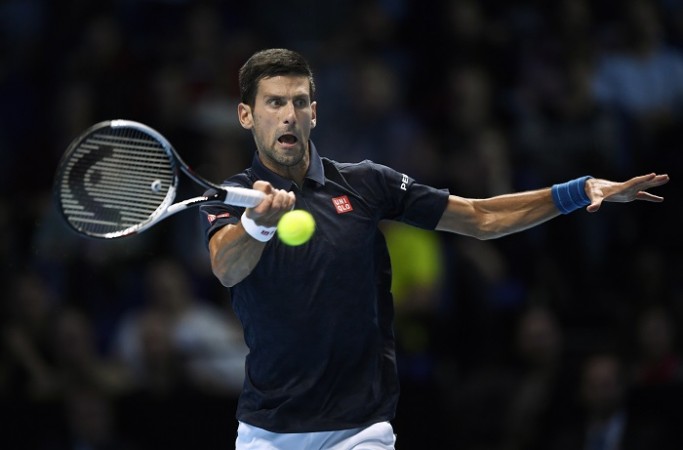 It might not have been pretty, as Novak Djokovic's matches seem to be nowadays, but the former world number one, again, found a way to pick up a win at the expense of Milos Raonic in a Group Ivan Lendl match in London. The win also ensured Djokovic would move into the semifinals of the year-end competition.
After a come-from-behind victory over Dominic Thiem to open the tournament, Djokovic was made to sweat by Raonic, yet to pick up a single win over the Serbian.
The current Australian Open and French Open champion needed two tie-breaks to come through, with the superior experience in such situations making all the difference. Djokovic won 7-6 (8-6), 7-5 (7-5).
"It was a very close match," Djokovic said. "I think very few points separated us. It really could have gone either way.
"I was fortunate to get through the first set tie-break. I was down very early in both tie-breaks. But I just managed to stay committed and put pressure on his second serves... Again, two tie-breaks against a big server is a great win and great confidence boost."
Thiem put himself into a straight shootout with Raonic for the second semifinal place, after he came through against Gael Monfils in three sets. After taking the first set, much like he did against Djokovic, it looked like the 23-year-old looked like dropping his guard again when he allowed Monfils to ease to a second set win.
However, Thiem found his rhythm again in the deciding set to complete a 6-3, 1-6, 6-4 victory.
"It's very nice to get a win here," Thiem said. "I was trying to stay tough in the third set. "I'm very happy with the win. The tournament, the big crowd, the big arena gives me, and gives probably all the players, a lot of energy."
Monfils will be disappointed with his debut at the ATP World Tour Finals after suffering two straight defeats, but the Frenchman believes he gave it his best shot.
"Today was a tough one," Monfils said. "Dominic was better than me. I think I didn't play a great match, but I gave everything I had."