The much-anticipated ATP World Tour Finals draw took place on Wednesday, November 8 after some delay as Boris Becker, who was set to reveal the names of the players, was stuck in traffic.
The competition will witness top players of 2017 in action for the year-ending event at London's O2 Arena between November 12 and 19.
It is interesting to note that of the eight participants of 2016, only two players namely Marin Cilic and Dominic Thiem qualified for this year's tournament.
Roger Federer, top favourite for the title, has been pitted in a group, which includes Alexander Zverev, Marin Cilic and Jack Sock.
This group is going to be interesting though Federer is expected to reach the knockout stages. Players such as Zverev and Cilic have it in them to stun the world number two, who skipped the Paris Masters, and is expected to be fresh for the World Tour Finals.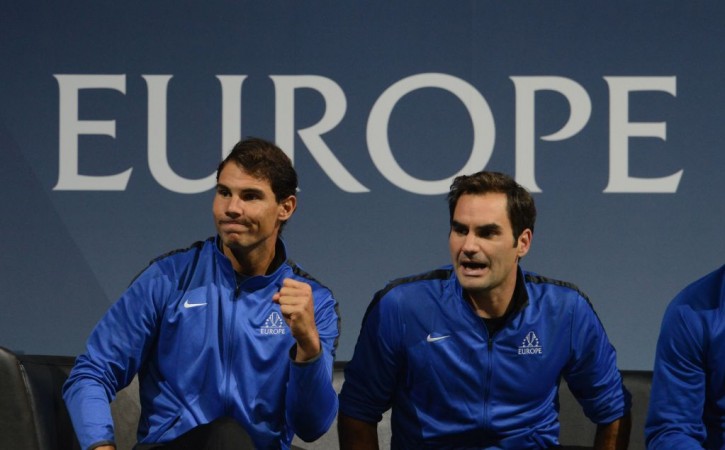 The other group consists of Rafael Nadal, who might not be hundred per cent fit as the player suffered a knee injury last week at the Paris Masters, Thiem, Grigor Dimitrov and David Goffin. Nadal, like Federer, is the favourite from the group, but the fight for the other spot could be a tight one.
One look at both the groups, and there are some mouth-watering matches. Federer versus Zverev and Nadal versus Dimitrov and also the Spaniard against Thiem could be a showpiece event in the group stages.
With the event starting from the group stages, players need to be consistent in the round robin to ensure their qualification into the semifinals stage.
Group A/Pete Sampras - Rafael Nadal, Dominic Thiem, Grigor Dimitrov, David Goffin

Group B/Boris Becker - Roger Federer, Alexander Zverev, Marin Cilic, Jack Sock