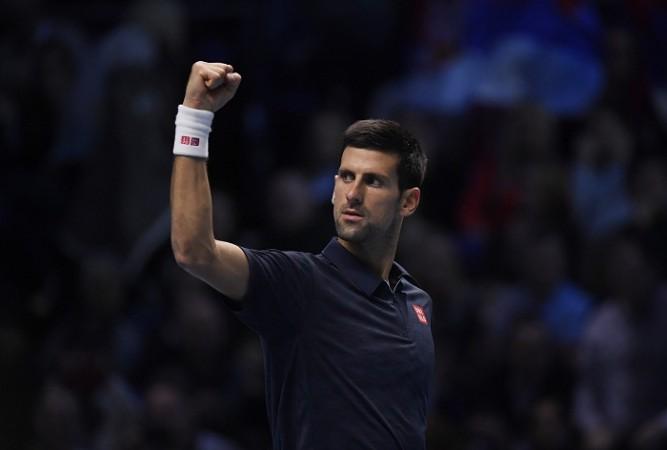 Novak Djokovic, after surviving the scare in the first match of the ATP World Tour finals, has been impressive. The Serbian was at his menacing best against Japan's Kei Nishikori, who was thrashed in straight sets 6-1, 6-1 on Saturday to set up a grand final with Andy Murray.
The Serbian started the match brilliantly. He was hitting the ball crisp, and soon ran into 4-0 lead. There was no stopping the world number two, who was making it look easy against helpless Nishikori. After taking that lead, there was no turning back for the star. He cruised into 6-1 in the first set.
The second set was no different, as Djokivoc continued his positive ways with some awesome play from the baseline. In a matter of 66 minutes, the Serbian crossed the finishing line without a glitch to send Nishikori home.
Djokovic was pleased with this win after the match, and felt that he executed his plans perfectly against the Japanese star.
"I started off very well and got a 4-0 lead. I pretty much executed everything that I tactically planned to do before the match. You never know how you are going to start, but I started off very well. Obviously that helps when you a playing a top player, to build the confidence," Sky Sports quoted Djokovic as saying.
However, Djokovic also congratulated Nishikori for a great season.
"Kei was obviously a little bit tired and he was not close to his best tonight, but well done to him for a great tournament and a great season and I hope to see him next season."