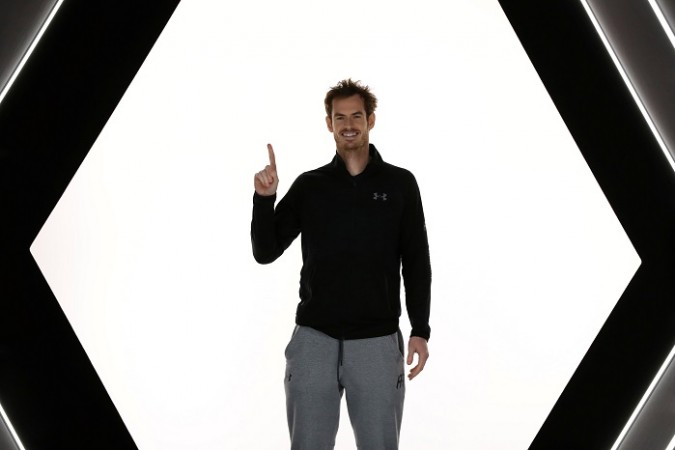 Andy Murray is going to have to work to keep his No.1 ranking. Having usurped Novak Djokovic as the official world number one, the Brit was placed in, by far, the more difficult group, making his target to end the year as the No.1 ranked player extremely tricky.
Murray was crowned the new world number one last week, after Djokovic lost in the quarterfinals to Marin Cilic and the former eased into the final due to a pullout from Raonic. The Brit went on to win the Paris Masters title following a hard-fought win over John Isner in the final to add the gloss to what had been a terrific week.
The world number one has been in terrific form since surprisingly losing to Kei Nishikori in the quarterfinals of the US Open, winning his last four tournaments, but the Japanese will be one of the players Murray will have to top in the ATP World Tour Finals.
Murray has been drawn with Nishikori, the in-form Marin Cilic and the US Open champion Stan Wawrinka in Group John McEnroe. Djokovic, on the other hand, will play Milos Raonic, Gael Monfils and Dominic Thiem in Group Ivan Lendl.
"You're playing against the best players in the world in this event," Murray, who will have the full support of the London crowd at the O2 Arena, said. "The top eight players are here, and every match is extremely tough. I look forward to getting out there. It's obviously an amazing atmosphere, playing at The 02."
While the John McEnroe group comes with Grand Slam title-winning pedigree, the Ivan Lendl group will have two debutants in it in Monfils and Thiem. On top of that, Djokovic has an all-win record against each of the three players, having won every single one of their 23 matches combined.
Djokovic is 13-0 against Monfils, 7-0 against Raonic and 3-0 against Thiem, so you would have to back the world number two to cruise into the semifinals, at the very least.
While Murray will hope to be there as well, the Brit, who currently leads Djokovic by 405 points, will also be keen to make it to his first ATP World Tour Finals finale, having suffered heartbreak in the semifinals stage in the past.
While the year-end battle for the No.1 ranking is gripping, the ATP World Tour Finals 2016 has lost a bit of its sheen due to the fact that the tournament will not have Roger Federer or Rafael Nadal, with both players recuperating from injuries.
ATP World Tour Finals Draw:
Group John McEnroe: Andy Murray (1), Stan Wawrinka (3), Kei Nishikori (5), Marin Cilic (7).
Group Ivan Lendl: Novak Djokovic (2), Milos Raonic (4), Gael Monfils (6), Dominic Thiem (8).