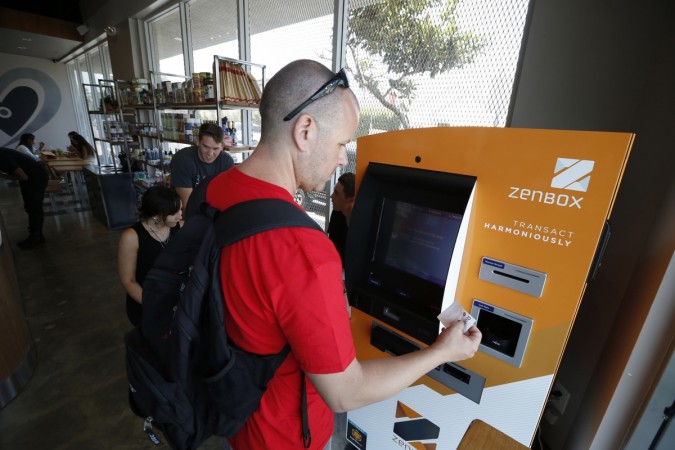 The Home ministry has asked the Reserve Bank of India to instruct banks to acquire only those ATMs which can produce receipts in both Hindi and English language.
Presently, the Automated Teller Machines (ATMs) generate receipts in English, though there is an option of doing the transaction in Hindi. The Home ministry has written similar letters to three authorities on 25 February – the RBI governor Raghuram Rajan, the Secretary of department of financial services Rajiv Takru and chairman of Indian Banks Association K R Kamath, according to the Economic Times.
The Home ministry letter states that ATMs installed in Hindi-speaking states should produce receipts in both the languages – Hindi and English. The ministry further asks to procure only those ATMs which can provide such a facility and directed two major foreign suppliers to upgrade software in the existing ATMs to make sure that printouts are in Hindi.
"We will be perusing this matter...the issue is that the printout of the receipt (from the ATM) should come in the language in which the transaction is being made," a Home ministry spokesperson told the ET. On 29 June, the department of financial services wrote to the ministry saying that the issue is under consideration.
"The main reason of this problem is non-inclusion of such condition of printing in Hindi and regional languages while floating the tenders for procurement of ATMs by banks. As per the official language policy of the Union, the banks are required to procure only that equipment which has the facility of working both in English and Hindi."
"It is therefore requested that all banks should ensure that all ATM machines being procured in future should have the facility of doing transaction and printing in Hindi in Hindi-speaking states and all existing machines should be upgraded to have such a facility," the ministry wrote in the letter, reports the ET.
The banks pointed out to the letter that the ATM machines used by Indian banking industry are largely from three multi-national companies – National Capital Region (NCR), Wincor and Diebold. The upgradation of software is needed to the first two companies as they have the old one which can only generate receipts in English. It is only the Union Bank of India that has Diebold ATMs which generate receipts in English, Hindi and seven other languages.
The issue should be put into action as it is against government's official language policy. Thus, ATM software should be upgraded to produce receipts in Hindi language as well, according to the Home ministry.
English is the common language which is there as an option in all ATM machines including the local languages in overseas as well. ATM receipts are mostly available in English language in foreign countries, even if it is not there official language, according to Commonwealth Bank's website .