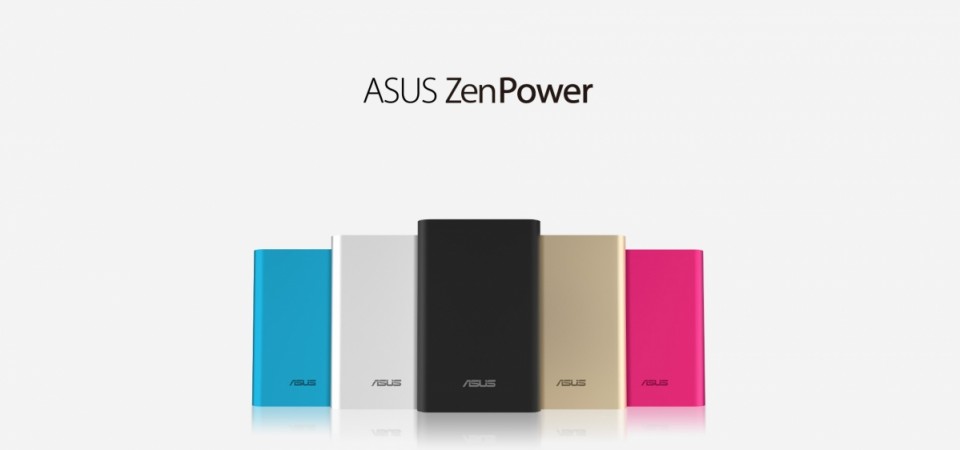 After launching its budget Zenfone 2 smartphone series in India, ASUS has launched a power bank in India. Named ASUS ZenPower, it weighs only 215g and no bigger than the size of a credit card, and can fit perfectly in one's palm. The ZenPower is powered by a built-in 10050mAh battery.
The ZenPower supports devices across brands and categories. A smartphone with a battery capacity of 1500mA, 2000 mAh, 2500 mAh and 3000 mAh can be charged 4 times, 3 times, 2.5 times and 2 times respectively. Besides, it can also charge tablets with battery capacity of 4000 mAh, 4500 mAh and 5000 mAh for 1.5 times, 1.2 times and 1.1 times.
Additionally, the ZenPower comes with extra protection with a vibrant twist. The ZenPower Bumper adds an extra layer of tactile toughness which is soft to touch, scratch and impact resistant, and is available in various colours. It offers high-speed, high-efficiency charging with up to 2.4A output.
Its exclusive PowerSafe Technology also monitors temperature, controls both input and output voltages, and guards against short circuit providing maximum safety while charging. Furthermore, the device is rigorously tested to ensure the best in quality.
Speaking on the occasion Mr. Arnold Su' – Product Manager – Mobile Accessories, ASUS India said: "The ASUS ZenPower not only offers superlative functionalities but also focusses on the aesthetic aspects. The aluminum outer casing contributes to the beauty and strength of the device and its ergonomic feel. It lends a smooth, premium finish that gives it a luxurious look."
ASUS ZenPower is available in black, silver, pink, blue and gold colour variants. The Black colour is priced at ₹1,599 onwards and the Silver, Pink, Blue and Gold variants from ₹1,499 onwards. ASUS ZenPower will be available from 15 May, 2015 in ASUS Exclusive stores and at Flipkart.
Recently, two smartphone makers, Huawei and OnePlus, also launched powerbank devices with almost similar capacity. Chinese smartphone maker Xiaomi launched its mi branded powerbank series and got huge response from Indian consumers.