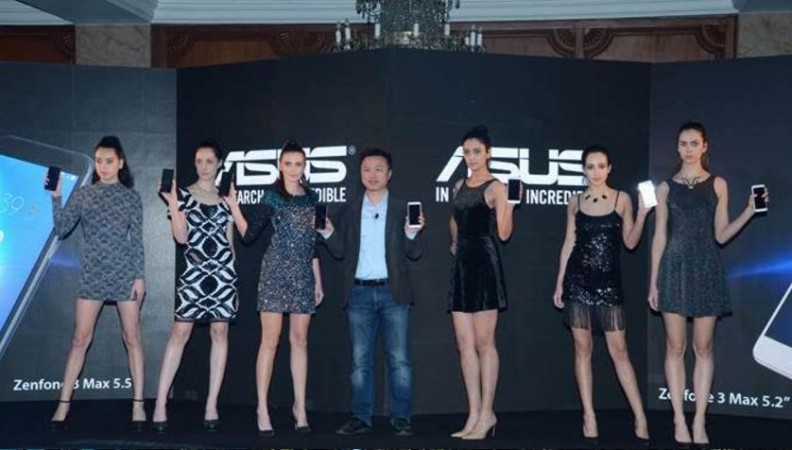 Asus launched its all-new Zenfone 3 Max in Delhi on Wednesday, expanding its mid-range offering in India. The Zenfone 3 Max with a 5.2-inch display is priced at Rs. 12,999, while the 5.5-inch model was launched at Rs. 17,999. The 5.2-inch variant gets its attention for its affordability, but it is not the only option in the competitive market.
Moto G4 Plus, Xiaomi Redmi Note 3, LeEco Le 2 among others are viable options for those who want budget premium smartphones in the sub-Rs. 15,000 range. But if you are keen on knowing how the new Zenfone 3 Max fairs against its rivals, here's a comparison between the 5.2-inch Zenfone 3 Max and Moto G4 Plus.
Display
Moto G5 Plus has a 5.5-inch display with Full HD resolution, which is protected by a Corning Gorilla Glass 3. As for the Zenfone 3 Max, it has a 5.2-inch screen with HD 720p resolution. For the extra cost, buyers spend on the G4 Plus, they get a bigger screen with higher resolution. A fair trade if I must say.
Camera
Motorola Moto G4 Plus also has a 16MP primary camera with OmniVision Pure Cel Plus sensor, PDAF, dual LED flash, professional mode and a 5MP front-facing camera with wide-angle lens. Buyers of the Zenfone 3 Max will also be settling for a slightly toned-down camera as the handset sports a 13MP primary shooter and a 5MP selfie camera.
Processor, RAM, Storage
Moto G4 Plus runs Qualcomm Snapdragon 617 octa-core processor with 3GB RAM and 32GB expandable storage. Unlike the 5.5-inch variant of the Zenfone 3 Max, the 5.2-inch model gets a MediaTek treatment. It is powered by a MT6737M quad-core chipset, which is backed by 3GB RAM and 32GB storage.
Battery
The name says it. The Zenfone 3 Max is big on battery, which is its only USP as we know it. The handset is powered by a 4,100mAh battery, which is capable of keeping the phone running for about 30 days under standby mode, up to 20 hours on talk time (3G) and 4G/LTE web browsing, and 15 hours on video playback. We haven't reviewed the phone to comment on it just yet.
As for the Moto G4 Plus, it packs a reasonable 3,000mAh battery, which supports fast charging.
Conclusion
It is for you to decide whether the Zenfone 3 Max impresses or the Moto G4 Plus. In our view, Motorola's handset is better with performance, camera and display. The Zenfone 3 Max wins us by the design, but that's all Asus phones have in common. The battery is a standout feature in the Zenfone 3 Max, but can it rake in buyers with just that. Don't forget to read our review of the Zenfone 3 Max soon.