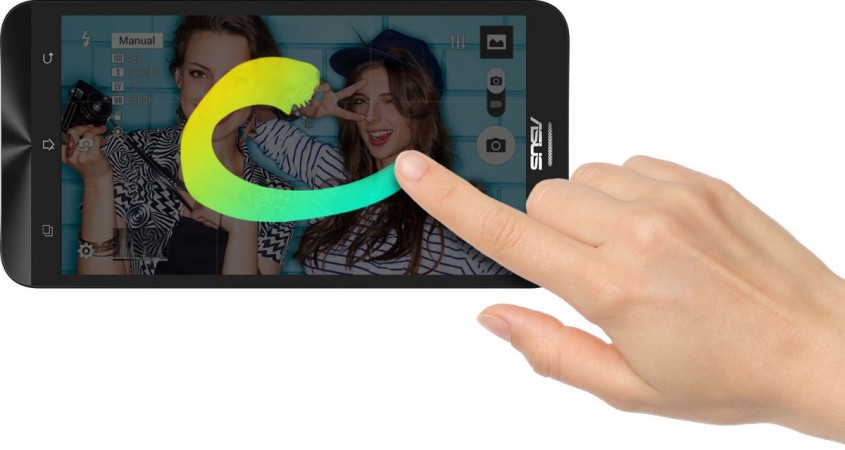 After launching the Zenfone 2 devices in China and Europe, ASUS is now set to launch the much-awaited device in India on 23 April. According to ASUS, the device will come in three variants: ZenFone 2 ZE500CL, ZenFone 2 ZE550ML, and ZenFone 2 ZE551ML. However, it is only Zenfone 2 ZE551ML 4GB variant that will compete with mid-range devices currently available in the market.
Asus Zenfone 2 (ZE551ML) variant is available in 2GB and 4GB RAM, and the latter model will be priced around ₹20,000. The device sports a 5.5-inch IPS capacitive touchscreen with 1080 x 1920 pixels (403 ppi pixel density), powered by Intel Atom Z3580 processor, and runs on Android 5.0 Lollipop. It comes packed with 16/32/64GB internal memory expandable up to another 64GB; houses a 13 MP main camera with LED flash and 5 MP front snapper, and non-removable Li-Po 3000 mAh battery.
Running on Android 5.0 Lollipop overlaid with ASUS developed ZENUI, the ASUS Zenfone 2 offers an array of controls and gestures to control the device smartly. Fo instance, ASUS has developed panorama selfie, allows you to take selfies of large groups without cropping anyone out. The ZENUI also offers an array of gesture-based controls which lets you launch any application you want even while your device is sleeping. For instance, if you draw C on the locked screen, the device will wake up and automatically open the camera app to take a photo. But for using these features, you need to set applications to the features so that it can understand which gesture will launch what.
Activating ZenUI
Navigate to Settings>>Zenmotion. Once opened, you will see 6 gestures that can be linked with any particular app.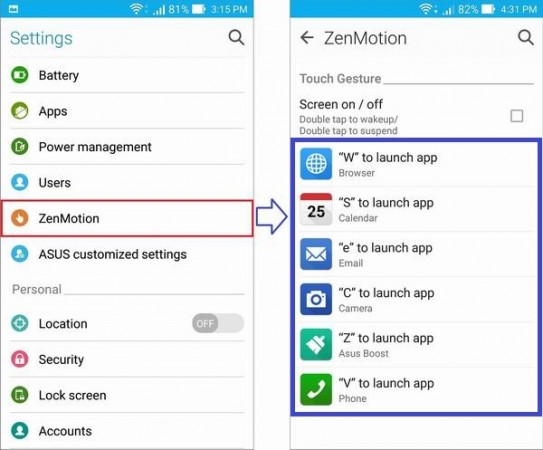 Turn on the Screen on/off check box if you want to wake the device up by double tap and vice versa.
You'll see there are 5 gestures that can be linked to a particular app: W, S, E, C, Z and V. For linking, click on the first option W.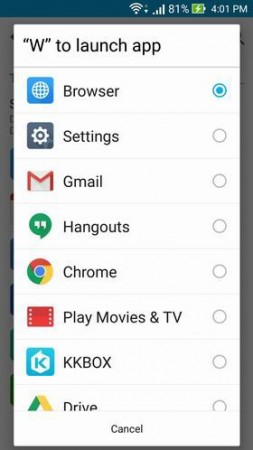 Once clicked, Zenfone will open a list of apps to be linked to. Choose your preferred application e.g. Browser. Now once you draw W letter on the screen with your finger, the browser app will open.
For disabling any gesture open the app list menu from the above show menu and choose Disable.