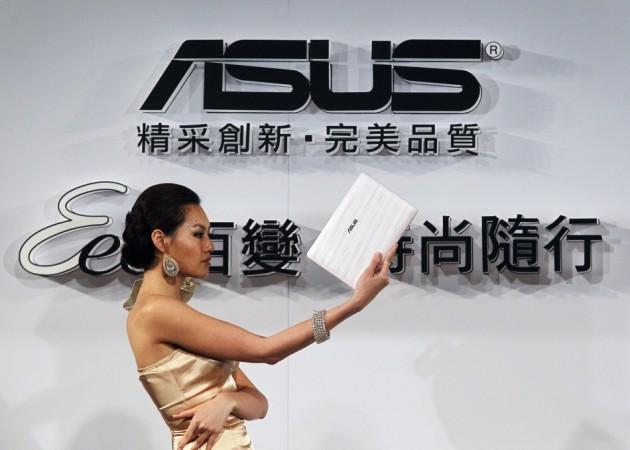 Personal computer manufacturer Asus announced on Wednesday a new line up of Windows 8-based devices for consumers in India.
The latest series of Windows devices from the company included VivoTab RT TF600TG, Taichi dual-screen convertible ultrabook/tablet and Notebooks namely VivoBook F202E and VivoBook S400.
"Windows 8 is the bridge that has allowed Asus to blur former device categorizations and spawn a new generation of products that bring touch, the next phase in human-computer interactivity, to a wide range of traditionally keyboard-based enterprise, creativity and entertainment applications," said Leon Yu, ASUS' Regional Director at the launch.
VivoTab RT TF600TG sports a 10.1-inch Super IPS+ panel and comes with a mobile dock. The tablet, powered by a quad core Nvidia Tegra 3 mobile processor, packs a QWERTY keyboard with an built-in-battery. On the connectivity front the tablet includes WLAN 802.11, Bluetooth 4.0 and USB and comes with an 8-megapixel autofocus rear camera and a 2-megapixel front camera. The tablet is priced at Rs 61,999.
Asus Taichi, priced at Rs 1, 39,999, is a hybrid between Notebook and tablet and come in two variants of Intel i7 and Intel i5. The device packs two-sided screen with 1080p IPS displays. In standard mode, Taichi is a notebook with a full HD screen and a backlit keyboard, and in Tablet mode the device sports a multi-touch full HD screen.
"The arrival of Windows 8 with touch, Asus' push towards cloud computing and our use of innovative product design, all combine in our new line up to bring technology to users that is exciting and intuitive. Users can now access their content anywhere, in a much more personalized way. These products are the result of our endless search for the incredible and persistence at bringing the richest digital experience to users", said Yu.
Asus also announced the launch of its Vivo books ASUS VivoBook F202E and ASUS VivoBook S400. The ASUS VivoBook F202E is available for Rs 39,999 and ASUS VivoBook S400 is up for grabs at Rs 59,999.