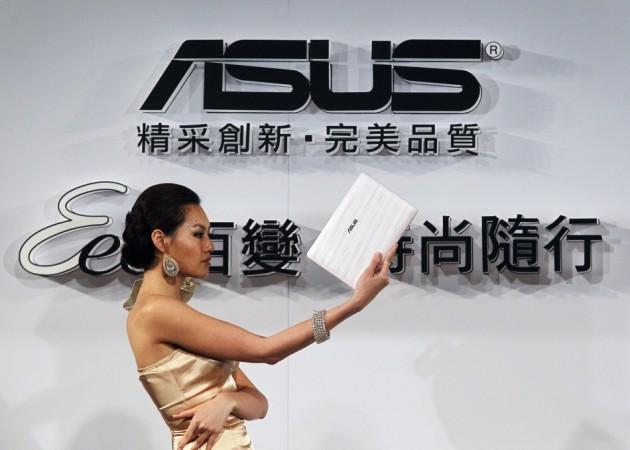 The Indian division of Asus has launched four all-in-one PCs, of which two are touch screen systems.
The systems are equipped with Asus-patented SonicMaster Technology which delivers a high-quality audio support. The new technology employs a fine-tuned digital signal processor to bring out an expanded sound range and more distinct audio output.
Specifications
Model Name

ET2012IUKS

ET2012IGTS

ET2210INKS

ET2411INTI

CPU

Intel G640(SB)

Intel i3 2120

Core i3-2120

Core i5-340

Screen Size

20-inch

20-inch

21.5-inch

23.6-inch

Memory

DDR3,2G,2Gx1

H61,DDR3,4G,4Gx1

DDR3,6G

(2G+4G)

DDR3,6G(2G+4G)

HDD

500 GB

500 GB

SATA 1 TB

SATA 1 TB

Graphic

On Board

AMD HD7470M,1G VRAM

NV GT610M, 1G VRAM

NVIDIA GT630M, 1G VRAM

Touch Screen

No

Yes

No

Yes

OS

*W/O OS

Windows 7 HP

*W/O OS

Windows 7 HP

Price**

Rs. 30,000/-

Rs. 44,400/-

Rs. 43,000/-

Rs. 66,600/-
*W/O- sold without OS, users have to pay extra to install the OS.
** Prices do not include taxes
The other common specifications include full HD video and DTS stereo sound, USB 3.0 for high speed data transfers and HDMI-output for cinematic multimedia experience
The company is planning to launch a 27-inch touch screen model specifically targeted to gamers and media professionals. The giant touch screen system is expected to be released later this year.
The country head of Asus, Vinay Shetty, claims that AIO (All-In-One) PC market is growing at a rate of seven percent per annum. Shetty is optimistic that Asus will gain more market share in the Indian AIO market.
According to him, the company is planning a two-pronged strategy for metro and non-metro consumers. The company will focus more on the smaller cities because the PC markets in metros are already saturated.
In order to reach out to more consumers in India, the company intends to try heavy marketing blitz in Tier-1 and Tier-2 cities and aims to rope in more local retail partners. Currently, it maintains 136 local retail partners across India.
The company is also planning to train the local partners under its Sales Promotion Incentive Fund program to conduct road shows and set-up demo centers at retail outlets.