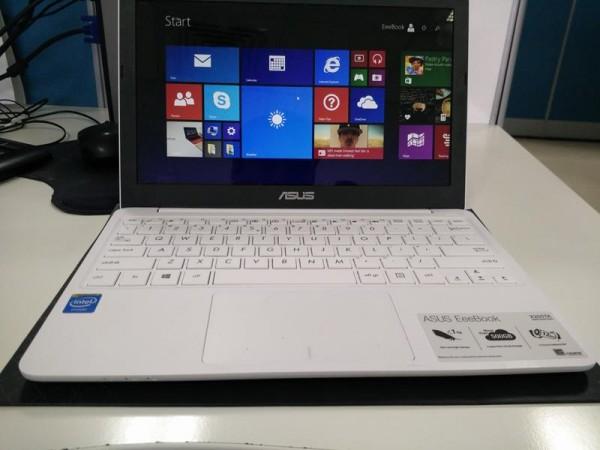 Until a few years back, laptops used to be somewhat like bricks, only with massive thickness and a back-breaking weight. The story was same irrespective of the vendor, so the insufferable pain of carrying these devices was indispensible.
It was ASUS that came up with the concept of lighter yet inexpensive lapotp. Calling it Eeebook, it created a new series of laptop device -- the netbook. The netbook was lighter, smaller and inexpensive when compared to a laptop and was meant for light office work. The netbook concept got so popular that nearly every hardware manufacturer tried their luck in that spectrum. Noticing its popularity among consumers, Google later brought Chromebook genre of laptops that got a mixed reaction from the consumers.
Later, the popularity of tablet devices slowed down the popularity of such mid-performer laptops as tablets featured almost similar processing strength with almost similar sized display. But a notebook computer is still significant in several aspects, hence ASUS re-appeared with EeeBook X205TA.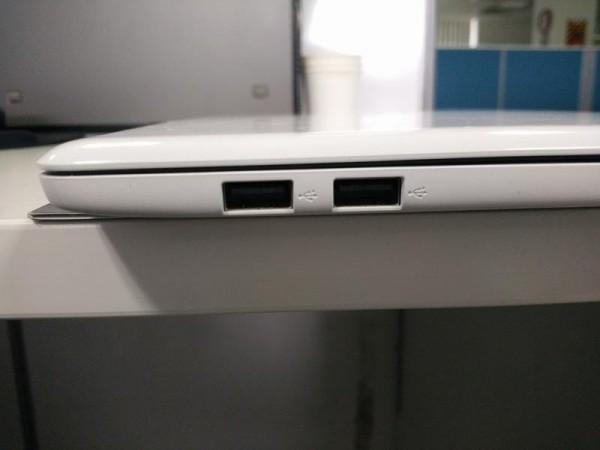 Built Quality
The ASUS EeeBook X205TA comes packed in a premium looking box. Measuring 11.2x7.6x.0.6 inches the X205TA weighs only just 980g, the ASUS Eeebook X205TA feels wafer light and thin in hand, hence its convenient to carry around and can be easily slipped into any bag. ASUS has used premium quality plastic for the Eeebook which has certainly given it a premium looking device. The built quality, rounded corners, piano gloss finish everything makes the device look classy and elegant.
Retaining the minimalistic approach, the EeeBook X205TA boasts of two USB 2.0 ports on the right bay and on the left it features a micro SD card reader, Micro HDMI port and a 3.5mm audio in/out port. Considering the present scenario, ASUS should have featured at least one USB 3.0 port in it. The speaker grille has been featured on the bottom of the chassis for optimal listening experience. It also features Bluetooth in addition with WiFi 802.11 networks.
Display
The X205TA features an 11.6-inch display with a resolution support of 1366x768 pixels. The display stood impressive in our test and we must confess it's actually better than several budget laptop's display in comparison. In our brightness test, the display scored ahead of similarly priced products, but on the negative side it has a little less colour accuracy rate. The viewing angle is neither bad nor outstanding. Watching from slight narrow angles shows colours a tad faint but overall the screen is impressive with decent presence of colour, brightness and contrast.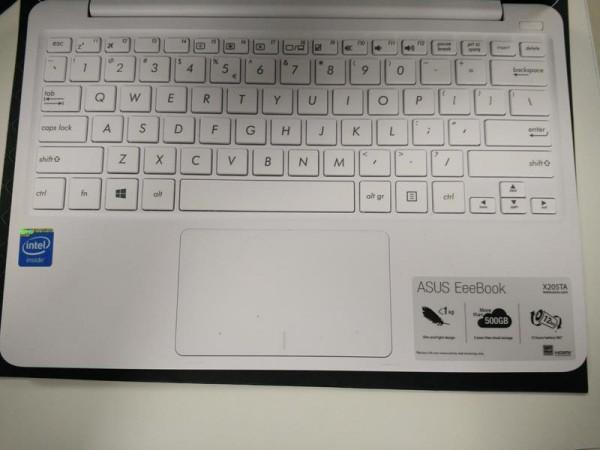 Keyboard & Touchpad
The X205TA features an island style keyboard with sparsely laid keys with ample spaces between each key. The keyboard is responsive enough and fun to type long documents. The touchpad is fairly responsive either and easy to use while surfing web and switching between tasks.
Performance & Battery
The EeeBook X205TA packs a quad-core Atom Z3735F processor, 2GB worth RAM and 32GB of eMMC flash storage. The processor belongs to Intel's latest Bay Trail T range, which features a fanless design, hence the netbook sacrifices the traditional vents for passing the heat. In our entire usage period we never noticed the device getting too heated.
The X205TA performed well in our regular tests. Our multi tab browsing session remained smooth. The video streaming remained stutter free too.
As the system features eMMC flash memory, the reading and writing experience remained good too. In our test the X205TA took around one and half minutes to write 3.5GB of mixed files and folders. However, the only constraint of the inbuilt memory is it's limitation. Out of 32GB only 21GB left to the user, out of which half will be required to install programs so it's necessary to buy an external drive if your bandwidth penetration is low. Otherwise ASUS provided 500GB of cloud storage is sufficient for storing if your bandwidth penetration is low.
The X205TA also equips an Intel HD graphics chip to play amateur games without any visible lag, however any netbook is not meant for trying heavy graphics games so we refrained from that process. Otherwise the system is fairly capable of handling most of the tasks we thrown at it.
In our battery test, the X205TA lasted around nine-and-a-half hours, decent enough for the price.
Wrapping Up
Available for Rs. 14,999 ASUS X205TA is a decent looking netbook with a good display much better than the most offered in similar price. The X205TA is light weight, well performing netbook with an outstanding battery life. The only two drawback of it is lack of USB 3.0 ports and less in built storage.