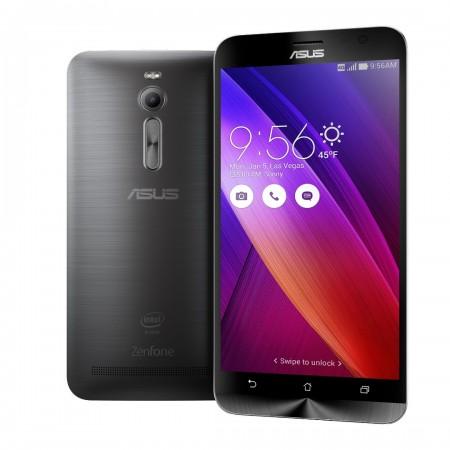 If you have been anticipating the release of Asus Zenfone 2 in India, the wait is almost over. In a teaser email sent to us this afternoon, Asus confirmed the Zenfone 2 release, probably in the last week of April.
This is the first official news on the product's launch in India after Asus launched its affordable handset series earlier this year. There have been several rumours about the Zenfone 2 release in India since then, but the official word puts all such rumours to rest. In fact, the latest tip also sets aside the strongly speculated rumour about the Zenfone 2 launch during the company's 13 April event.
"ASUS Zenfone 2 reaching Indian market by last week of April!" read a teaser email directly from Asus.
Asus has already shared key details about the Zenfone 2, including the powerful specs and its interesting features.
In India, Asus is going to launch the high-end 4GB RAM variant that will compete against the likes of OnePlus One and Xiaomi Mi 4. As for the under-the-hood details, Asus will pack a 2.3GHz quad-core processor, 4GB of RAM and 64GB of storage with microSD card expansion.
The handset will also offer Android 5.0 Lollipop with custom Zen UI right outside the box, giving the latest software for buyers.
The handset looks great on the outside with a 5.5-inch Full HD screen offered at 403ppi pixel density with Gorilla Glass 3 protection. To compete with its rivals, the cameras are well-equipped with a 13MP snapper on the rear with LED flash and 5MP front shooter. The compact 12mm body packs an impressive 3,000mAh non-removable battery.
Asus also packs several additional features such as Dual SIM support, fast charging technology that promises 60 percent battery in less than 40 minutes and 4G LTE access.
The Indian pricing is not yet confirmed, but the international pricing puts the handset's price at around ₹19,000 for the 64GB variant and ₹17,900 for the 32GB model. Upon launch, buyers will be able to choose from five colour options: Osmium Black, Sheer Gold, Glacier Gray, Glamor Red and Ceramic White.