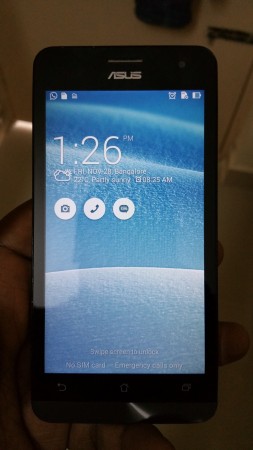 ASUS has confirmed to roll out OTA update for its ZenFone 4, ZenFone 5 and ZenFone 6 smartphones in April. But for some uncertain reason, the Taiwanese smartphone manufacturer is yet to roll out the update for the said smartphones.
And on Friday, through a press release, ASUS reconfirmed that they are soon going to release the much deserving update.
"ASUS today announced that the Lollipop update for the ASUS ZenFone series First Generation (4, 5 and 6 inch) is expected sooner than the anticipations. It is in the final testing stage and ASUS will announce the schedule of the arrival soon," stated the release.
Previously the Facebook Admin of ASUS Official page had wrote that the company might roll out the official update within a span of three to four months. But the press release confirms the update might be unveiled earlier than the given period.
All the ASUS made smartphones excluding ZenFone 2 still runs on Android KitKat 4.4 operating system. Though Google had launched the Lollipop update and rolled out the source code for further modification at the end of last year, several smartphone companies delayed the update as their smartphone comes overlaid with home-made interfaces with lots of proprietary apps that needs to be converted on the present platform before rolled out. And that usually takes a lot of time if you count the debugging time of the new features.
Though Sony and HTC also delayed their updates several times, both the companies have rolled out the update for specific devices.
But they limited the Lollipop update mostly for their flagship and mid-budget devices. If ASUS rolls out the same for ZenFone 4 and 5, which are budget smartphones, they deserve an appreciation from the users.