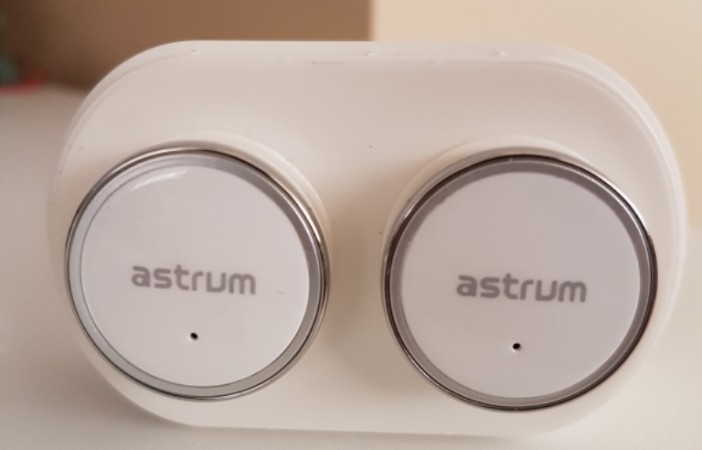 Ever since Apple dropped the 3.5mm headphone jack from its iPhone 7 series, it prompted the importance of wireless headphones. A lot of options are available in the market and Astrum has one to offer, which closely relate to Apple Airpods.
Astrum ET300 is a pair of tiny Bluetooth earbuds that fit right inside your ear to let you get a true wireless experience. As for the price, they cost Rs 5,990 in India and come with a warranty of one year. To put that in perspective, Apple Airpods will cost around Rs. 15,000 in India.
So, if you are willing to settle for a lesser-known brand, saving Rs 10,000 doesn't sound so bad after all. If you would want to know if these earbuds are actually worth their price, we got you covered with our review of the Astrum ET300 headphones.
Design
Astrum ET300 may not look exactly like the Apple Airpods, but they certainly strike a close resemblance. The unique design makes it safer than Apple Airpods, but not safe enough to replace your wired headsets. The in-ear plugs comfortable sit inside your ears and for most part you won't even feel they are on you, unless your phone starts buzzing.
Overall, we appreciate Astrum's efforts in designing such snappy earbuds, but we had to be extra careful not to lose them. We would not recommend wearing them while running or during your workouts.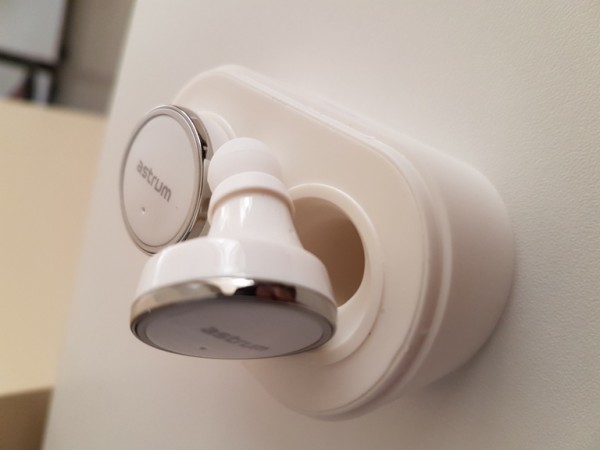 Sound quality
Despite being wireless, the audio quality, especially for music, is worth applaud. It is not top-notch, but certainly not disappointing for its price tag. It would be nice if the high bases hadn't broken, which forced us to use ET300 at medium volume while listening to music.
As for the calls, you can hear the person on the other end just fine. But the mic is placed on the earbuds, so you will need to be a bit louder than usual (this is coming from a soft spoken person). While using the ET300 for calls, I was often complained about talking from a distance, which is not wrong, there is indeed a vast distance between your mouth and the microphone. As long as you can be loud enough to be audible, you are covered.
It is worth mentioning that only one earbud works while you are on call and music activates both headphones.
Battery life
On a single charge, we were able to get at least 2-3 hours of call time and music, which is slightly disappointing considering it takes about an hour to charge fully. We loved the charging case, which has magnets to pull the earbuds as you place on them. They are tiny enough to carry in your pocket and charge it anytime. Once again, they are small so the risk of losing is high.
Conclusion
We haven't had the chance to review Apple Airpods yet, but the Astrum ET300 did give us a vague idea of what wireless earbuds feel like. They come with certain limitations like the Bluetooth range, short battery life, and the risk of losing them. But if you truly want to be one of those guys who want to test every new tech product in the market, Astrum ET300 serves a solid alternative to Apple Airpods.