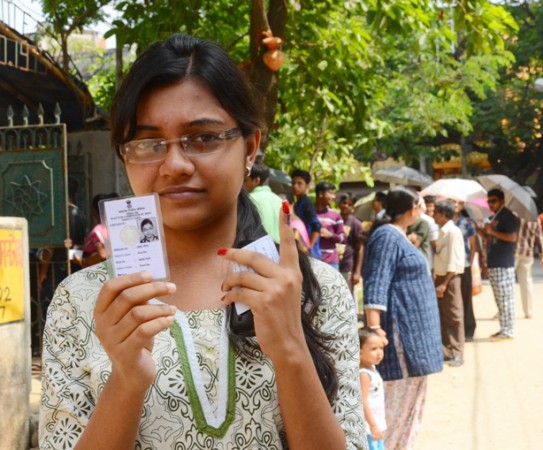 Goa and Punjab are going to polls on Saturday, February 4, amid tight security and following a hectic campaigning by all the political parties involved. Both are states currently ruled by the BJP – in alliance with the SAD in Punjab – while the Congress will be looking to return to power in both. Meanwhile, the AAP will be looking to make srious inroads in both states, if not win them outright.
Also read: Punjab and Goa elections 2017: Here are 5 top candidates to watch out for in the upcoming Assembly polls
Elections in both states will take place under tight security, with police and electoral personnel deployed in heavy numbers. They will keep a lookout for not only illegal voting but also attempts by political parties or individuals to influence voters: both states have a drug problem, and narcotics can be brought into play on the day of the election to swing the electorate.
In goa, the electoral process is spread across 1,642 polling stations for 40 seats in the Assembly. In Punjab, the fight is for 117 Assembly seats.
Here are live updates from the Assembly elections in Goa and Punjab:
4.10 pm IST: Punjab has recorded an overall voter turnout of 55 percent till 03:00 pm. according to ANI.
3.55 pm IST: Firing reported at Ferozepur district in Punjab.
3.45 pm IST: Goa witnessed voter turnout of 67 percent till 3 pm.
3.30 pm IST: Punjab has recorded an overall voter turnout of 48 percent till 2:30 pm, according to ANI.
2:05 pm IST: Voter turnout in Punjab has shown some improvement, but may remain low. Who will it benefit?
2 pm: Congress chief ministerial candidate Amarinder singh casts his vote.
1:45 pm: Only 32 percent voter turnout has been reported in Punjab till noon.
1:30 pm IST: More than half of Goa has already turned out to vote.
12:35 pm IST: RJD leader and former Union railway minister Lalu Prasad says the BJP will be wiped out in the elections.
12:20 pm IST: Singer-turned-politician Hans Raj Hans roots for his party after casting his vote.
12:05 pm IST: Cricketer-turned-politician Navjot singh Sidhu sees a Congress revival in Punjab, and says it will be his gift to Rahul Gandhi.
11:45 am IST: Goa is way ahead of Punjab in voter turnout so far.
11:40 am IST: The pink booth in Margaon, Goa, is receiving its fair share of voters.
11:25 am IST: "Whoever wins should keep the interest of Punjab first," says Harbhajan Singh after casting his vote.
11:20 am IST: Cricketer Harbhajan Singh turned up with his mother to vote, and the polling official at the booth clicked a selfie with him. There may be some disciplinary action in the future of this polling official.
11 am IST: Current Punjab Chief Minister Parkash Singh Badal casts his vote.
10:55 am IST: Shiromani Akali Dal leader Sukhbir Singh Badal is hopeful that the SAD-BJP combine will return to power.
10:50 am IST: The voter turnout in Punjab is not exactly awe-inspiring so far.
10:05 am IST: A polling booth in Majitha in Punjab is seeing the queue grow, as polling personnel scramble to replace the non-working voting machine nearly two hours after polling started everywhere else.
Meanwhile, Punjab has recorded 8 percent voting till 9:30 am today.
10 am IST: Bhagwant Mann has cast his vote.
9:55 am IST: First time voters are leaving their mark and then getting inked.
9:50 am IST: The AAP may have enlisted several comedians as candidates, but not all of them are exactly laughing stock.
9:40 am IST: Congress leaders are gung-ho about their performance. Former hockey player and Congress leader Pargat Singh, as well as amarinder singh's wife Preneet Kaur have predicted a win for the party in Punjab.
9:30 am IST: Goa is off to a steady start to polling.
9:15 am IST: The tightened security is doing its work.
9:10 am IST: Another polling booth in Punjab is seeing delays, again due to faulty voting apparatus.
8:50 am IST: Former Punjab AAP chief Sucha Singh Chhotepur casts his vote.
8:45 am IST: Polling has been delayed in a booth in Punjab, but is finally underway.
8:30 am IST: Goa Chief Minister Laxmikant Parsekar has just exercised his franchise.
8:20 am IST: Visuals from Pathankot show people queueing up to vote. Will they have the terror attacks from January 2016 on their mind?
8 am IST: Voting starts in Punjab for 117 seats in the Assembly. And Congress chief ministerial candidate Amarinder Singh's rival for the Patiala Urban seat, Gen (retired) JJ Singh, is one of the first people off the block when it comes to polling.
7:35 am IST: The BJP leaders are leading by example. Union Defence Minister Manohar Parrikar has cast his vote, and has said a huge voter turnout is expected.
7:10 am IST: Prime Minister Narendra Modi has urged people in both Goa and Punjab to cast their votes.
7 am IST: Polling has started at all 40 seats in the Goa Assembly. It will continue till 5 pm. Polling for all 117 seats in the Punjab Assembly will start at 8 am and end at 6 pm.
6 am IST: A lot of new technologies are expected to make an appearance in the elections, like this Voter-Verified Paper Audit Trail, or VVPAT. It is being used on a trial basis in the Punjab Assembly elections.
5 am IST: Various voter outreach initiatives have been taken by the Election Commission to ensure higher turnout and smoother polling. One of them is this "pink voter booth" to encourage women to exercise their franchise.
4 am IST: It's just a couple of hours or so before voting begins in earnest in Punjab and Goa. The AAP will really look to put forth a good electoral performance, especially in Punjab. The party can then use this performance as a stepping stone to enter national politics in all earnest.