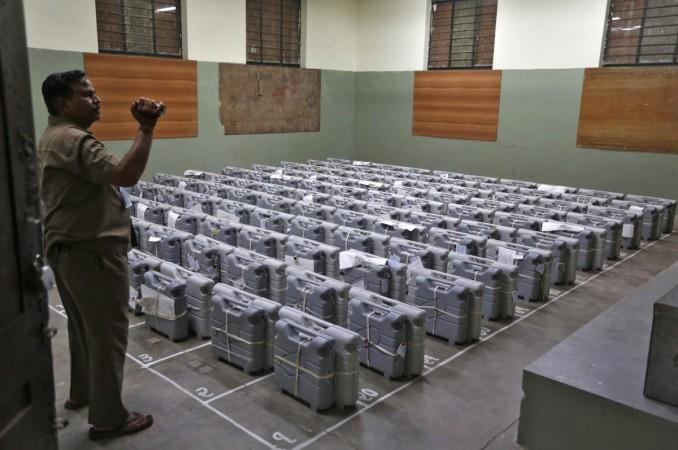 The Chief Election Commissioner, Nasim Zaidi, on Wednesday announced the dates of assembly elections in five states -- Goa, Manipur, Uttarakhand, Punjab and Uttar Pradesh. He also announced a slew of new initiatives being taken up by the Election Commission of India to ensure that the election process is carried out in a smooth manner across all the five states.
Here are 17 things that Zaidi said at the press meet:
A total of 690 Assembly seats will go to polls with 16 crore voters voting during the polls. Out of these, 133 seats are reserved for the Scheduled Castes, while 23 seats are reserved for the Scheduled Tribes, according to the delimitation order of 2008.
The electoral rolls will be published in the five states on the following dates:

Goa: January 5
Manipur: January 12
Uttarakhand: January 10
Punjab: January 5
Uttar Pradesh: January 12

Almost 100 percent of all voters have voter identity cards which are compulsory to show when they come to polling booth to cast their vote.
Around 1.85 lakh polling stations will be in operation during the polls.
The height of the voting compartments has been increased to 30 inch for secrecy.
There will be separate polling booths for women in some areas along with all-women managed polling stations.
Each polling booth will have four posters that will display the booth area, list of prohibited items, voting process and a list of do's and don'ts at the station
The Election Commission will distribute voters' guide at the poll stations
A voters' assistance booth will be set up at every polling station to assist those who face difficulty or come without their voting slip. It will be manned by EC personnel.
Candidates who come to vote will be required to affix a photograph on the nomination papers and also mention that they are citizens of India and do not have an acquired foreign citizenship.
Candidates contesting elections in UP, Punjab and Uttarakhand can spend up to Rs 28 lakh on the elections, while those contesting from Goa and Manipur have a limit of Rs 20 lakh.
The EC is conducting polling station-wise mapping of persons with disabilities. The booths will be disabilities-friendly with all kinds of assistance made available to handicapped persons.
The EC has discouraged the use of hazardous items like plastic. The use of loudspeakers has also been discouraged with a complete stop on it from 10 pm to 6 am. Police will take action against violators.
All expenses, donations and loans above Rs 20,000 need to be carried out through cheque or draft.
The candidates will have to pay for kiosks that they set up outside the polling stations.
The voter-verified paper audit trail (VVPAT) will also be used increasingly during elections with Goa being "saturated" with these. It will be made available to other states when the EC has enough supply. The VVPAT is an independent verification system that provides feedback to voters and allows them to see whether their vote was cast correctly and also detect any fraud in the election process. It also allows for the audit of stored electronic results.
The TV channels owned by political parties or candidates will be strictly monitored since publicity of candidates through these channels goes unaccounted for. The candidates will have to bear the expenses incurred through publicity on these TV channels.