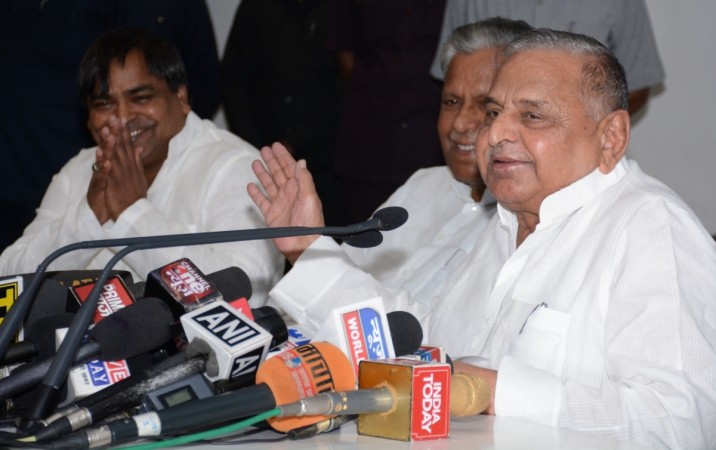 Samajwadi Party chief Mulayam Singh Yadav had recently hinted that his son, Uttar Pradesh Chief Minister Akhilesh Yadav, wasn't the obvious choice for the chief ministerial position in the 2017 elections. Mulayam has said that MLAs and the party's parliamentary board will take a decision on the next chief minister of the state.
""The decision will be taken by the elected leaders and parliamentary board... this is how it is done," Mulayam said during a press conference on Friday.
The Samajwadi Party chief also highlighted that the last Assembly elections were fought under the leadership of his brother Shivpal Singh Yadav. Shivpal and Akhilesh were recently involved in a public spat following which Mulayam reiterated that there were no rifts in the family or the party.
Shivpal had been on the edge of resigning from his ministerial and party positions after his portfolios were taken away by Akhilesh, who was replaced by his uncle as the state party chief.
"Everybody knew who would be the CM then, but I decided to make Akhilesh the CM instead," Mulayam said about Shivpal. The Samajwadi Party's election campaign will begin soon, he added.
Mulayam also spoke about the raging debate around the triple talaq system and the Uniform Civil Code in Islam. "Every community is entitled to follow its own religious scriptures. There should be no debate on the issue," he said.
Related