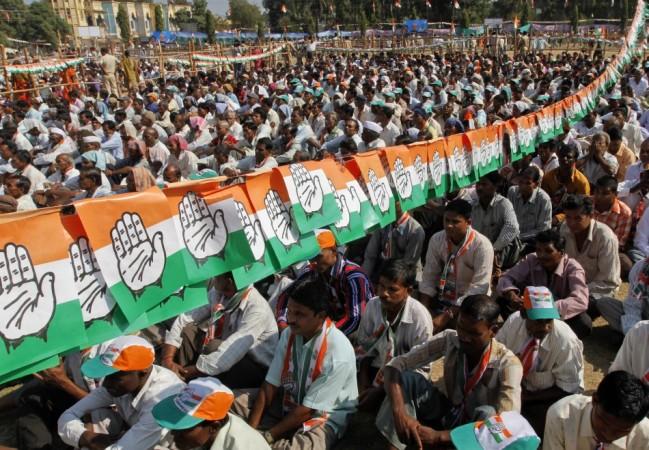 Early trends of the Assembly election results on Thursday show Bharatiya Janata Party (BJP) taking the lead in Gujarat while losing out seats to rival Congress in Himachal Pradesh.
The counting of votes began around 8 am in 182 constituencies in Gujarat and 68 constituencies in Himachal Pradesh. Both states are ruled by the BJP.
In Gujarat, the Narendra Modi-led party racked up 121 seats around 13:01 pm, raising expectations of another comfortable win. Several opinion surveys predict Modi to gain more seats than the 117 he managed in the 2007 elections. Winning the ongoing elections would mean a third term as chief minister for the BJP strongman.
Hours ahead of the announcement of the final results, celebrations of another imminent victory were held at the BJP office in Ahmedabad.
"Let us understand BJP is winning for the third time over and Congress is losing for the fifth time," said BJP spokesperson Nirmala Sitharaman, NDTV reported.
Congress spokesperson Abhishek Singhvi said, "Victory in Gujarat polls makes Narenda Modi unstoppable in the BJP. He is very important Chief Minister for BJP but that has nothing to do with his national acceptability."
Congress is trailing behind with 57 seats in Gujarat but has already crossed the half-way mark in Himachal Pradesh with 36 seats compared to BJP's 26. Taking note of the declining tends for his party, Chief Minister Prem Kumar Dhumal, who was initially confident of securing a second term, appeared set for a defeat.
"Whatever people decide is good. It would be good if they support us, and good even if they don't. I will welcome the decision of people," he said when asked to react on the declining trends of his party's seat in Himachal Pradesh.
The state saw a high turnout of 74.70 percent in the Nov 4 elections, which the Congress said had indicated favour towards anti-incumbency. Since 1977, no party had ever served a second consecutive term in the government.