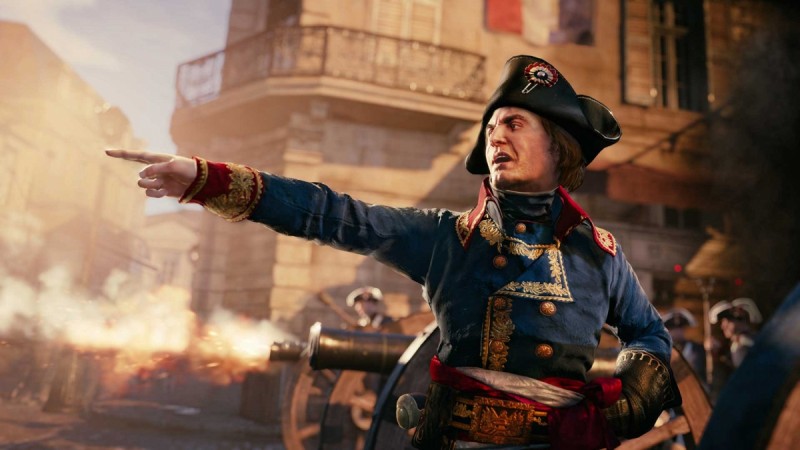 Ubisoft's latest offering, Assassin's Creed Unity has had a disappointing release due to the glaring bugs and glitches. Unity was released on 11 November 2014.
Ubisoft has since promised that it will be working on fixing these patches. Some of the issues faced by players involved character faces being missed out, animations going haywire, protagonist of the game seen walking on the air and falling or people suddenly popping up out of nowhere.
Below are the issues and said it is working to patch them (Live Updates):
Frame Rate issues
Arno falling through the ground
Arno getting caught inside hay carts
Delay in reaching the main menu screen at game start
Graphical and collision issues
Matchmaking/co-op issues (including crashes when joining co-op)
Helix Credit purchase problems
Uplay service outages
Some Unite program rewards not redeemable
Some Ubi-collectible codes appearing invalid
Companion App issues
Initiates service outages
GameSpot in a discussion said that the Unity has said that though the game has a great setting, Ubisoft has to have a back story on how Arno became an assassin and like every other game from the series, his father is killed and he takes up the sword. They also say that the game does not make good use of the Paris surrounding, which is set during the French Revolution.
The report also said that, Xbox One was the best platform to play since it had lesser errors than the rest of them.
A Guide to Fixes
Performance issues in AMD were also confirmed. "We are aware that the graphics performance of Assassin's Creed Unity on PC may be adversely affected by certain AMD CPU and GPU configurations. This should not affect the vast majority of PC players, but assured that AMD and Ubisoft are continuing to work together closely to resolve the issue, and will provide more information as soon as it is available," Ubisoft said in a post on the official forums.
One of the community websites offered fixes for issues in Assassin's Creed Unity -
Issue - Assassin's Creed Unity Crash Error – ACU.exe has stopped working
Fix - Go to Uplay settings and disable or uncheck "Enable in-game overlay for supported games" and try running the game again
Issue - Can't play Assassin's Creed Unity – Game is encrypted
Fix - If the game has already launched in your region and you still can't play it, due to encyption, close Steam and reopen it. It should fix this problem.
Issue - Error – ACU.exe is corrupt
Fix 1 - Go into your installation folder (steamapps) and look for the ACU.exe file.
Fix 2 - Delete this file or move it into another location.
Fix 3 - Go to Steam and verify your game cache for Assassin's Creed Unity
Fix 4 - Redownload the file and you should be able to play.
Issue - Uplay Crash Error
Fix - Reboot the PC completely.
Issue - Poor FPS and stuttering graphics.
Fix - Check if your graphics drivers are up to date.
Issue - Missing DLLs
Fix - We recommend you to use this to find the DLLs you need.