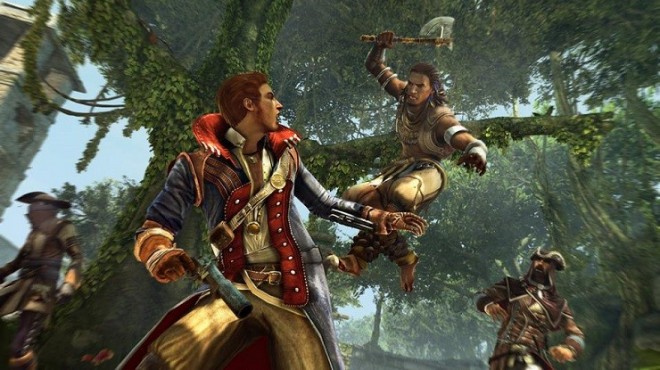 Ubisoft's upcoming action-adventure video game Assassin's Creed Unity will allow players to run horizontally on walls, reported DualShockers.
Following the leak of a possible Assassin on the streets of Paris, now in what looks like a trailer of the game, Jesse La Flair, a professional parkour artist, on a YouTube video, titled Assassins Creed: Horizontal Wall Run - Parkour Tutorial, speaks about horizontal wall run in the new Assassin's Creed game.
"What if I told you I may or may not have worked on the NEXT AC and they may or may not have added the ability to Horizontal Wall Run in the game...," La Flair posted with the video. Ubisoft had previously allowed players to experience horizontal running in Prince of Persia.
Unity will be set in the age of the French Revolution, bringing the game back to the European continent. Not much information on the game is available, apart from a teaser video. Unity might include different facets of the revolution, like the Storming of the Bastille, Reign of Terror, Robespierre and Jacobins.
Assassin's Creed: Unity is expected to roll out during the 2014 holidays for PC, PlayStation 4 and Xbox One.
(YouTube Courtesy: Ubisoft)

Ubisoft had released Assassin's Creed 4: Black Flag on 29 October, taking players to the islands of the Caribbean and to an age known as the Golden Age of Piracy, with Edward Kenway as its protagonist. The company also released a mobile game for iOS and Android devices, titledAssassin's Creed: Pirates, on 5 December.
Meanwhile, the Assassin's Creed movie gets two new writers in Adam Cooper and Bill Collage, who will be redrafting the live-action adaptation of the Ubisoft video game, reported Deadline. Cooper and Collage have been involved with movies like Steve Pink's "Accepted" and has also been linked to Darren Aronofsky's upcoming "The General".
The movie, which will feature the "12 years a Slave" star Michael Fassbender as the Assassin, was earlier drafted by Scott Frank and Michael Lesslie.