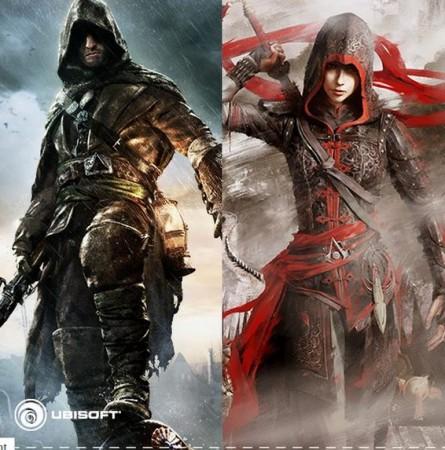 Ubisoft will be compensating the Assassin's Creed Unity Season Pass holders with a free gaming title. This was announced by the company on its official blog.
This move was prompted after Ubisoft decided to cancel Unity related to Season Pass. This offer will be valid for players who have purchased Assassin's Creed Unity Season Pass or Assassin's Creed Unity Gold Edition (which includes the Season Pass). Such players will be able to select "one free game" from the Ubisoft's list of below titles:
The Crew
Far Cry 4
Watch Dogs
Assassin's Creed Black Flag
Rayman Legends
Just Dance 2015
It noted that players can redeem the free game using Uplay account after activating the Assassin's Creed Unity Season Pass. Players can also log in using their PSN or Xbox live accounts.
It added that Season Pass holder will, "continue to have access to a variety of additional content, including Assassin's Creed Chronicles: China." Season Pass holders can still download Revolutionary Armaments Weapons Pack. They will also receive the Dead Kings DLC.
The company has suspended the sale of Season Pass. It also noted that Season Pass holders must redeem it by 15 March 2015. However, for holders who activated it after 26 November, there could be some delay, but it promised that all Season Pass holders will be honoured.
The Season Pass was cancelled due to issues that cropped up with the game following its release in November 2014.
Patch 4 to be Released on 15 December
Ubisoft has announced on its official blog that the fourth update for Assassin's Creed Unity will be rolling out on all platforms on 15 December 2014.
PC, PlayStation 4 and Xbox One platforms will have the update at the same time it said. It added, "This patch will address issues with stability and performance as well as online matchmaking and connectivity (among other fixes and improvements)."
The company also said that PC players, who are using AMD video cards should install these drivers for optimal performance.