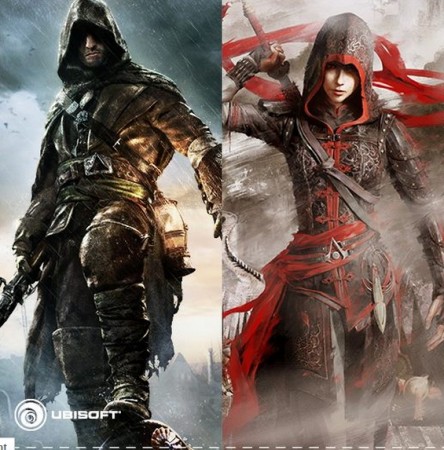 Ubisoft has released details of the Season Pass for the upcoming game, Assassin's Creed Unity along with a new video for the same.
The Seasons Pass will introduce players to Assassin's Creed Chronicles, a saga in Assassin's Creed that takes players on adventures to different lands and time in which the franchise has not been based until now.
The Season Pass will cost $29.99 with players getting access to Dead Kings campaign; new weapons, gear and skills and Assassin's Creed Chronicles: China.
Players pre-ordering the Season Pass will be getting an exclusive double-handed war axe. All the content will be made available by early 2015, Ubisoft said on its official blog post.
Dead Kings - This DLC will take players into the rural town of Saint Denis where it is believed that the royal family was buried. The events in the DLC will be happening after the Revolution, where the character, Arno will have to leave Paris and go alone to uncover the mysteries of the place. The setting is one of the darkest in the entire series. Arno will have only a lantern for lighting up the place. Players must also be aware of the wandering animals in Saint Denis.
Arno will be armed with a new Guillotine Gun and will have to take on the secret group of Raiders whose aim is to desecrate the catacombs. The Dead Kings campaign will consist of different side missions and players will get many puzzles to solve.
Assassin's Creed Chronicles: China - This new addition from Ubisoft will allow players to step out and go to a new geographical location, China. This will be a standalone story that will be set in the sixteenth century China. Shao Jun will be the protagonist, who is in Beijing to avenge the destruction of her Brotherhood.
Players will for the first time also use martial arts skills and new Assassin's gear like the Jian Sword and the Foot Blade to take on her enemy. She will be fighting an all out combat. Players will also be able to explore some famous landmarks like Great Wall of China and the Forbidden City. They will also be encountering some historical figures. This game will be in a 2.5D format.
Assassin's Creed Unity will be released on 11 November 2014 in North America for PC, PlayStation 4 and Xbox One.
(YouTube Courtesy: Ubisoft)