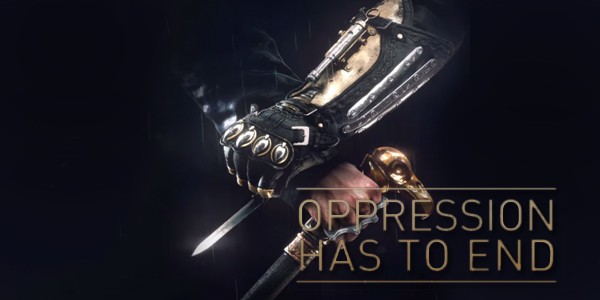 Ubisoft has finally laid all speculations to rest by revealing its new Assassin's Creed game will be released as Assassin's Creed: Syndicate. This is a major confirmation, since the game was for long touted to be released as Assassin's Creed: Victory.
Assassin's Creed: Syndicate is currently set to be officially revealed next week by Ubisoft. After the initial reveal is out of the way, the game will be ready to hit stores by this year's holiday season, according to the marketing material obtained by Polygon.
The marketing material for the game states that the game will "transport millions of gamers to an astonishing recreation of London during the Industrial Revolution where they will find themselves immersed in a game world they'll have to see to believe." The Syndicate name even matches a previous report by Kotaku.
Assassin's Creed: Syndicate will put you in the shoes of an assassin named Jacob Frye, according to the material. Also, those who pre-order the game at GameStop will be entitled to receive an Assassin's Creed: Syndicate shilling necklace, which is a replica of the one worn by Frye in the game.
According to Ubisoft, the company will officially reveal the new title on 12 May at 12 PM ET during a live stream. The latest details about the game have been revealed after Ubisoft earlier posted an animated teaser for the game on its UK site for the next Assassin's Creed game. The site included a reference to Jacob and the phrase "oppression has to end."
Will the new Assassin's Creed: Syndicate stands out as one of the best AC titles of all time, or will it fall flat like it did last time? Have your say in the comments section below.
[Source: Polygon]